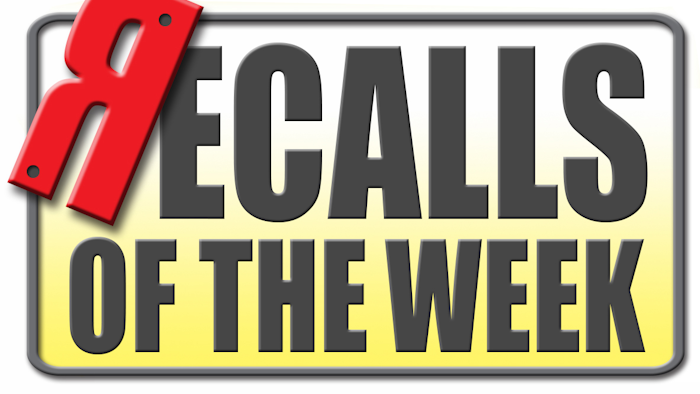 Food news dominated recall headlines.  
On Wednesday, the FDA issued an alert for cumin spice that might contain unlabeled traces of peanuts. The peanuts-in-your-cumin problem is not new—Adams Foods issued a recall in December, and Whole Foods and Goya Foods issued recalls earlier this month. The FDA alert reinforces the prior recalls and reminds consumers that contaminated cumin might appear in spice mixes or packaged foods.
Meat also shared the food recall spotlight this week. The U.S. Department of Agriculture's Food Safety and Inspection Service announced a recall of 4,300 pounds of pork sausage by Michigan Brand, Inc. The Pork Sausage contains unlabeled hydrolyzed soy protein.
The owner of Rancho Feeding Corp., the slaughterhouse at the focus of a massive beef recall, pleaded guilty this Wednesday to conspiracy to distribute adulterated, misbranded and uninspected meat. According to the AP, "Prosecutors say that for two years, Jesse Amaral, Jr. instructed employees at the slaughterhouse north of San Francisco to process cattle that U.S. Department of Food and Agriculture veterinarians rejected for having cancerous eyes."
ENTRIES OPEN: Establish your company as a technology leader. For 50 years, the R&D 100 Awards, widely recognized as the "Oscars of Invention," have showcased products of technological significance. Learn more.