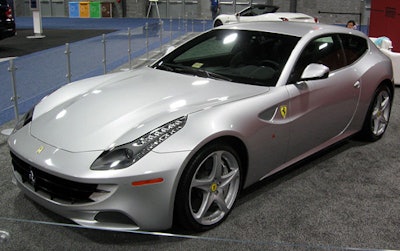 DUBAI, United Arab Emirates (AP) -- Seems Dubai police have a thing for Italian speed: They're making preparations to have a nearly $250,000 Ferrari join an even pricier Lamborghini as the flagship flash of its fleet.
Photos carried Wednesday by the Emirates 24/7 online newspaper show the car getting the green-and-white colors of Dubai's police force. Earlier this week, Dubai's police chief, Lt. Gen. Dahi Khalfan Tamim, said the Ferrari was on the way.
Dubai plans to have the two ultra-cars roll through tourist zones in yet another expression of the city's endless pursuit of glitz.
Next up? Police say they are working on converting the classic American muscle car Camaro model into a fleet of regular squad cars.
Last week Dubai police unveiled a nearly $550,000 Lamborghini Aventador.