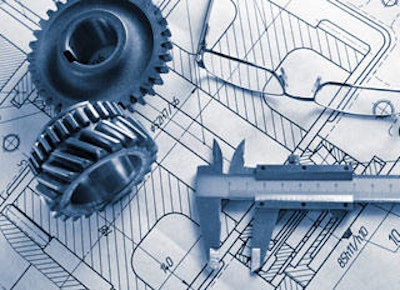 The world of offshore outsourcing owes a lot to the banking and financial services industry for showing path to bold adoption and deployment of outsourcing operating models. Leading companies in this industry have led the way in institutionalising the shared services model across business lines or disparate locations under a single roof. The shared services model has since been successfully applied to IT applications and BPO operations alike. The growth of IT outsourcing as a business practice thus had a lot to do with propagation of shared service concept by the service providers. Then there are examples such as risk reward model and output based outsourcing relationship, now part of the business mainstream would trace their genesis back to bold adoption of business model by the banking and financial services industry. As a result, the outsourcing industry matured rapidly leading to service provider diversity.
RELATED: Engineering Services Market Heading Abroad
Manufacturing industry on the other hand continues tread cautiously on the wider spectrum of possibility of outsourcing of engineering services. This appears counter intuitive for an industry which is highly polarised by ageing workforce, massive dependence on contract labour in design functions and sub-optimal consumption of shared services. As far as mechanical design services are concerned, offshorisation of CAD or CAE functions have confined themselves mostly to low/medium complex of tasks or in rare cases, ownership of a system level ownership of design even after two decades of adoption. Thus, it is quite clear that the manufacturers by and large have adopted a tactical approach to outsourcing. It also points to a possibility that the OEM-service provider relationship in general may not have progressed to a meaningful level. A desirable state in Engineering Services Outsourcing within automotive, aerospace, industrial machinery or consumer durable products would be system level component ownership or configuration management responsibility by service providers requiring minimum oversight by the outsourcer. Such a state of maturity in the style of outsourcing has a direct impact on the ability of global manufacturers to increase frequency of product introduction, cost containment during the launch of core or derivative products/models, cost effectiveness for support of end of the life products and knowledge retention in the organization.
Systematic offloading of engineering services delivers dual benefits. It ensures seamless transition to higher value added service and locks up the cost advantages emanating from an outsourcing program for a longer period of time. However, to make this possible it is imperative that a simultaneous two way effort is commissioned at the start of an outsourcing relationship; one from the manufacturers' side and other from the side of the service provider. At the onset, both parties should agree on an operating model that should commensurate with the manufacturer's product development cycle plan and legacy of style of product development. This should follow an analytical test of outsourcability of parts/components of manufacturer's products and processes by the service provider. Careful analysis of Bill of Materials within a sub-system of a product would depict a spread of outsourcability of the BoMs; high to low. The low complex bill of materials that require limited interaction by the manufacturer are ideal candidates for offshore delivery while those on the other end of the scale offer no immediate scope for outsourcing. This is a component view of the manufacturer's world of possibility with regards outsourcing. A similar outsourcability analysis of process based functions is possible to single out common tasks across global R&D offices or manufacturing sites. Common functions with high degree of standardisation offer opportunities for delivery through a shared services model. As more and more such processes are discovered and the service provider begins to take greater ownership of such functions from transactional ownership to a process level ownership, the greatest value accrues to the manufacturers. At times, it has been observed that as much as 40% of a R&D team's effort in a day is spent to discharge tasks that do not directly contribute to product creation or future innovation. Bundling off of such essential yet non value added tasks is a step towards value accretive impact of outsourcing.
The offshore penetration ratio; total volume of efforts delivered from low cost locations vs total global product development volume of efforts could be as high as 25% even in high complex industries of automotive and aerospace. At that percentage of efforts mix, the manufacturer would run a highly efficient outsourcing program as bulk of the associated non value added design/support activities would have been taken off from high cost locations leaving the engineers at such locations to allocate greater time on value added functions leading to innovation gains for future. A number of manufacturers have historically grown through M&A route and do run globally distributed small teams of R&D functions which have come through such acquisitions. A lot of common process within these R&D units can be handled through a common offshore based shared service.
It's time now both for the Engineering service provider and the manufacturer to discuss possibility to introduce a shared services angle into their existing service expectations in addition to the regular mode of operation. This model can deliver yet another round of cost and efficiency gains hitherto left unrealised.
Kamakshya Prusti specialises in the articulation of models of engineering services outsourcing for automotive and aerospace industries. He may be reached at kamakshya_prusti@yahoo.com.