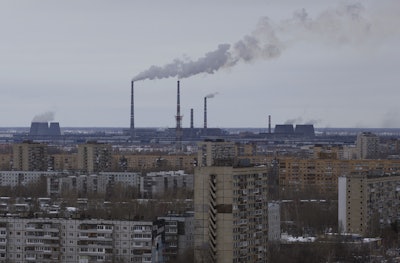 Included in IMPO's top five news stories: OSHA cites saw mill for several serious safety violations and the class action lawsuit against Pierce Manufacturing continues to gain momentum.
Take a look at last week's top news stories:
Security Worker Found Dead Inside Ohio Steel Plant: A security worker at a steel plant in Ohio may have died from nitrogen exposure, federal investigators said. The Occupational Safety and Health Administration said the 32-year-old worker was found dead inside TimkenSteel's Faircrest Plant in Canton. The agency said nitrogen that's used in the plant flooded the air and caused oxygen levels to drop where the worker's body was found. OSHA is working with TimkenSteel to figure out if the nitrogen system has affected oxygen levels in other areas.
Russian Factory To Declare Bankruptcy, Workers Still Unpaid: Two days after industrial workers at a plant in eastern Russia threatened to go on hunger strike over unpaid salaries, the company is due to declare bankruptcy. The Primorsky regional administration announced last week that the government-owned electronics manufacturer Radiopribor will declare bankruptcy and become a subsidiary of the Dubnensky car factory. Russian media on Tuesday reported that approximately 1,000 factory workers had said they would go on hunger strike if there was not a favorable outcome to talks with the Radiopribor administration over eight months of unpaid salaries.
MM: An Unmanned Aerial Drone Stationed Underwater: In this episode, Editor Abbey Dean explores the Corrosion Resistance Aerial Covert Unmanned Nautical System (CRACUNS), which stay underwater at significant depths for about two months at a time, made possible by specialty 3D-printed parts.
OSHA Finds West Virgina Saw Mill Workers Exposed To Dozens Of Serious Violations: OSHA has issued citations for one willful, 24 serious, and two other-than-serious violations against Kenneth Snider Inc., a Princeton, WV-based saw mill. OSHA said an investigation it began in October 2015 included an onsite inspection in which employees were observed within inches of an unguarded saw — the willful violation. OSHA also cited Kenneth Snider for not having a hearing conservation program for workers exposes to noise above the permissible limit over an eight-hour period, and failure to provide hearing protection. OSHA has proposed penatives of $59,000.
Lawsuit Against Pierce Manufacturing Gaining Momentum: Eric Ehmann, the man behind the class action lawsuit against Pierce Manufacturing, says he is continuing to inform his co-workers of their rights despite the company's attempt to curb his efforts. NBC 26 Green Bay reports on the situation in this video.