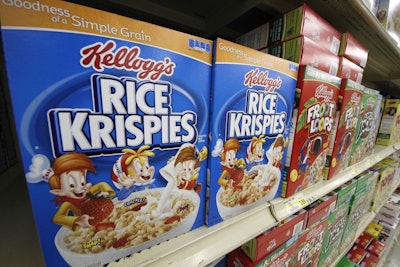 Included in IMPO's top five news stories: an update on the Indiana factory murder-suicide gunman and an Arkansas factory that broke the state safety record.
Take a look at last week's top news stories:
Video Purportedly Shows Man Urinating On Kellogg Assembly Line: Kellogg Co. officials said last week that a criminal investigation was underway after an online video showed a man urinating on an assembly line at the company's Memphis facility in 2014. The Associated Press reported that the video showed the incident and panned to a sign featuring the Kellogg logo. The company said that the FDA's Office of Criminal Investigation is conducting the criminal probe, and vowed to work closely with authorities to "identify the individual, fire him if he still works at the plant and prosecute him to the full extent of the law."
Update: Police Don't Know How Factory Gunman Got Gun Past Security: Investigators haven't determined how a gunman in a workplace murder-suicide in southern Indiana was able to get his weapon past security, police said. Qing Chen, 37, of Seymour, fired the shots that killed his direct supervisor, 49-year-old Ward R. Edwards of Columbus, at Cummins Inc.'s Seymour Engine Plant, Seymour Police Chief Bill Abbott said. "We know that he wound up using the gun, but from video security, we don't see it on him when he enters the building," Abbott said.
Mondelez To Start Job Cuts Amid Criticism From Presidential Candidates: Mondelez will begin cutting about half its workforce at a Chicago plant next week as the presidential frontrunners tee off on the company for outsourcing. Hundreds of job cuts at the facility, which dates to the 1950s, became inevitable after the cookie and snack giant chose to install four high-speed production lines. Mondelez, however, became a target for outsourcing complaints in July when it chose to install the more efficient lines at a new plant in Salinas, Mexico, rather than overhaul its operations in Chicago.
Arkansas Factory Passes 14 Million Hours Accident-Free: Baldor Electric Company received an award from the state for breaking the state safety record. The plant's last accident happened six years ago. Watch the video to learn more.
This Machine Can Cut Titanium Like A Hot Knife Through Butter: Metal-cutting technology hasn't changed a great deal in the last 60 years. Operators still clamp metal parts to the support bench and use drill bits or some other tools to achieve the desired shape. But a new breed of super-strong super-alloys is fighting back. The intense heat generated during the machining of these next-generation materials can deform, chip and break ordinary cutters. As a result, parts from the most advanced metals are taking longer to make and getting more expensive. Cue the Blue Arc, the superfast machine that can slice through an aerospace-grade titanium alloy in just three minutes — the job normally takes 45.