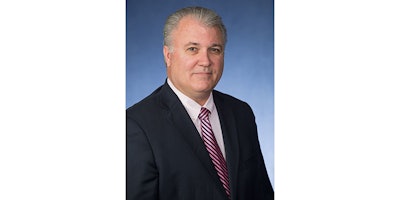 Constructing a new food or beverage plant can be similar to a lot of big investments in life where attention to detail can make or break your budget. Think about renovating a house, buying a car or maintaining a boat — any of these things can quickly turn into a money pit, but it can be efficient if you plan accordingly. The same goes for your next construction project.
In previous blog posts, we've explored how the design-build project delivery method is more efficient than the traditional design-bid-build approach because it's faster, saves you money and improves food safety. But regardless of the project delivery method, before you choose a firm and dive into your next project, pay attention to these two potential budget busters:
Misaligned project scope
Underestimating commissioning requirements
It's no coincidence that some of the biggest project headaches can occur before starting construction and right before starting up plant operations. The common denominator critical to success? Proper planning before taking action.
Misaligned Project Scope
It's crucial to outline the expectations for your plant before delving into the design phase. I realize that sounds painfully obvious, but it's surprising how often owners don't consider detailed output goals in advance.
Cost overruns from scope creep usually occur from not fully understanding what you want the plant to accomplish once it's completed. Over the course of a project cycle, wants and needs can become confused, potentially inflating the budget and/or extending the schedule.
Discussing objectives and expectations with your design-build firm allows them to strategically incorporate those goals into the design. For example, at Stellar we establish a "project charter" that answers these questions:
What does the client want to accomplish in terms of output, quality and cost?
How many people are needed to operate the facility?
What assumptions are the foundation of the design solution?
What are the key performance indicators?
How will success be measured?
This is where working with a fully integrated firm — one that offers process design, building and infrastructure design, and construction services all with in-house resources — gives you the upper hand. An integrated approach means all the specialized teams that make a project successful are located under one roof, including:
Process and packaging design integration
Architecture
Civil
Structural
Mechanical
Electrical
Refrigeration
Construction
This centralized structure gives you the visibility to align these various disciplines early in the project cycle, keeping costs under control.
A fully integrated firm understands the context of a project and how those different variables interact with each other and with the budget. The biggest budget risks typically involve infrastructure costs to support packaging and equipment.
For example, electrical teams need to design accordingly to power certain equipment in your plant. However, if that team doesn't have a clear understanding of the equipment's power requirements, they may make some guesses on power consumption. Underestimating during design phases leads to costly change orders and schedule delays uncovered during the construction phase.
But at an integrated firm — where the processing and packaging engineers are down the hall from the other departments — it's much easier to collaborate and dodge those budget pitfalls. Defining a detailed project scope empowers your firm to execute the project efficiently.
Underestimating Commissioning Requirements
Designing and building your facility is one thing. Getting it up and running is another.
Sometimes owners will consider their facility's equipment in a vacuum. In other words, they'll focus on equipment specs and get a price quote without first factoring in startup and training costs into their budget.
Not accounting for these aspects of the commissioning can be a rude awakening when the dust settles and you look at your bottom line.
It's critical to budget not only for the equipment itself, but for the ripple effect that comes with it. You must also define the next steps for after your equipment is selected, such as:
How will you inspect the equipment and schedule test runs to ensure production expectations are met?
How do you calibrate and ramp it up?
What are the necessary training protocols for operations and maintenance?
What needs to happen to ensure the plant hits throughput levels realistically?
Who is responsible for providing owner's manuals, troubleshooting guides and CIP/COP sanitation requirements?
Of course, switching on a machine "out of the box" doesn't mean it automatically begins performing at its prime. Your budget can take an unforeseen hit if you don't build that start-up curve into the budget. A fully integrated design-build firm ensures specs are written around those needs, to keep your investment on track all the way through commissioning and into the future.
It goes without saying that there are a number of issues that can cause a snag in your project's budget and timeline, but in my experience, these two areas are perennial repeat offenders. The key is to consider your output goals thoroughly, plan accordingly and work with a firm that understands how to combine all of your project elements holistically and cohesively.
About Stellar
Stellar is a fully integrated firm focused on planning, design, pre-construction, construction, refrigeration, mechanical & utility, building envelope, and total operations & maintenance services worldwide. Visit the company's blog at www.stellarfoodforthought.net or learn about its projects at stellar.net.