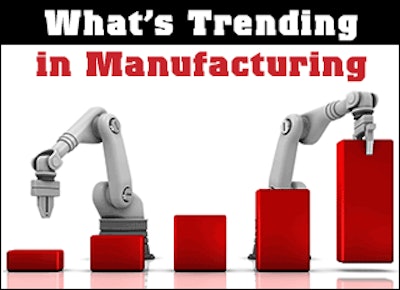 Here's a deeper look into the top trending stories in manufacturing today based on reader feedback: Wireless carriers reject cellphone 'Kill Switch' idea; gun safety technology; and the mission of Tesla Motors. Below these stories, check out links to other related news and features at Manufacturing Business Technology.
---
Carriers Reject Kill Switch For Stolen Smartphones
SAN FRANCISCO (AP) -- Samsung Electronics, the world's largest mobile phone manufacturer, has proposed installing a built-in anti-theft measure known as a "kill switch" that would render stolen or lost phones inoperable, but the biggest U.S. carriers have rejected the idea, according to San Francisco's top prosecutor.
District Attorney George Gascon said Monday that AT&T Inc., Verizon Wireless, United States Cellular Corp., Sprint Corp. and T-Mobile US Inc. rebuffed Samsung's proposal to preload its phones with Absolute LoJack anti-theft software as a standard feature.
The wireless industry says a kill switch isn't the answer because it could allow a hacker to disable someone's phone. Continue reading...
---
Promoters See Technology As Key To Gun Safety
NEWTOWN, Conn. (AP) -- Imagine a gun that knows the feel of your hand, or your cheek, and would never fire unless you were holding it.
Or a gun that would only fire while catching a signal from a transmitter in a ring you're wearing.
Imagine smart ammo that would only fire for a gun's owner.
Maybe none of these things will come to be. But a group of entrepreneurs is putting up at least $1 million to see if they, or other safety features as yet undreamed of, are a possible solution to the epidemic of gun violence. Continue reading...
One commentor, going by the name "Seen It Before" says:
"Hmmm. Lets see, does anyone remember the Clipper Chip? But I am really reassured now. Lets have the police employ it first - but how long until a tech-savy gang EMPs the electronics and disarms the cops? Still focusing on an inanimate object. Mothers Against Drunk Drivers don't go after cars - they FOCUS on DRIVER behavior."
Commentor Boondoggle would seem to agree:
"The ONLY thing that makes a gun safe is the owner. It's not a hardware problem, folks. Get over it."
What do you think? Leave your comments below.
---
The Mission Of Tesla
Tesla Motors CEO, Elon Musk, talks about the company's vision and responds to the National Highway Traffic Safety Administration's investigation involving battery fires with the Model S:
Our goal when we created Tesla a decade ago was the same as it is today: to accelerate the advent of sustainable transport by bringing compelling mass market electric cars to market as soon as possible. If we could have done that with our first product, we would have, but that was simply impossible to achieve for a startup company that had never built a car and that had one technology iteration and no economies of scale. Our first product was going to be expensive no matter what it looked like, so we decided to build a sports car, as that seemed like it had the best chance of being competitive with its gasoline alternatives.

I suspected that this could be misinterpreted as Tesla believing that there was a shortage of sports cars for rich people, so I described the three step "master plan" for getting to compelling and affordable electric vehicles in my first blog piece about our company. This was unfortunately almost entirely ignored. Continue reading...
---
If you'd like to weigh-in about What's Trending In Manufacturing, leave a comment below or Email me at Jon.Minnick@advantagemedia.com.