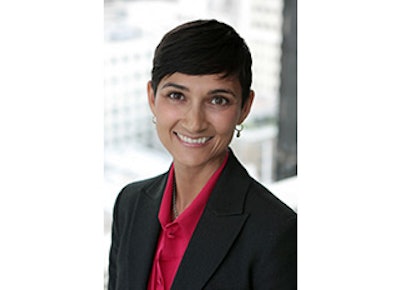 Federal prosecutors are making waves in the growing organic food industry. Recent criminal prosecutions indicate the maturation of the organic food regulatory program and the exponential growth of the industry. As in other industries that undergo rapid expansion, the lure of increased profits creates incentives for bad actors to engage in fraud. The recent spate of criminal prosecutions may signal a new enforcement strategy for the U.S. Department of Agriculture (USDA), as it struggles to address increasing complaints and violations of organic standards with limited resources. Criminal prosecutions generally receive significant press attention and have a strong deterrent effect, which could make them a powerful tool for ensuring the integrity of organic food labels.
For growers and distributors working in good faith to comply with organic food standards, the perceived increase in fraud and the specter of criminal enforcement create both challenges and opportunities. First, farmers, ranchers, and processors must implement protocols to ensure the integrity of organic inputs as fraud rises in the industry. Second, legitimate companies in the organic food industry must respond quickly to fraud allegations and findings to assuage consumer skepticism and limit brand distrust, both of which pose significant business risks. Finally, organic food producers that have been victimized by sellers of fraudulent inputs should seek appropriate restitution in criminal cases to cover economic losses and restore brand integrity.
Inspector General Report: Enforcement is Inadequate
For a farm to be certified as "organic," it must comply with the Organic Foods Production Act of 1990 and the USDA National Organic Program (NOP) rules and regulations. 7 U.S.C. § 6501 et seq.; 7 C.F.R. Part 205. An operator who makes a false statement or knowingly sells or labels a product as organic that does not comply with the Organic Foods Production Act of 1990 or the NOP regulations may be subject to criminal prosecution and fined up to $10,000 per violation. But, as illustrated by recent cases, federal prosecutors also wield a variety of other powerful enforcement tools.
In 2010, the USDA Office of the Inspector General (OIG) found that enforcement of the NOP rules was lacking: "We found that NOP officials need to improve their enforcement of program regulations and their resolution of complaints . . . NOP officials did not have adequate procedures or a system for tracking the receipt, review, and disposition of complaints and any subsequent enforcement actions." (Oversight of the National Organic Program, Audit Report 01601-03-Hy, USDA OIG, March 2010).
The OIG Report included 14 recommendations, all of which were agreed to by the NOP. Despite this apparent commitment to increased enforcement, in FY 2013, the NOP still imposed only 18 civil penalties, totaling $78,500, for willful violations of the USDA organic food regulations. At the same time, however, the NOP reported working with the USDA Office of Inspector General and Department of Justice on high profile criminal enforcement cases.
USDA Turns to Criminal Prosecutions to Ensure Program Integrity
Two of those high-profile cases involved the sale of fraudulent fertilizers – labeled as "organic" but in fact containing prohibited synthetic ingredients. In November 2012, Kenneth Nelson of Bakersfield, California was sentenced to 6 ½ years in prison for defrauding organic farmers by selling the fertilizers "Agrolizer" and "Marizyme" as "organic" to certified organic growers. Nelson had actually submitted false applications to the Washington State Department of Agriculture, failing to disclose that his fertilizers contained aqueous ammonia, ammonium sulfate, and urea – ingredients which are not approved as organic and would thereby invalidate the "organic" certification. Organic growers paid Nelson over $40 million for the fake organic fertilizers from 2003 to 2008. On top of the prison sentence, Nelson was ordered to disgorge profits of $9 million, plus pay restitution to the victim buyers.
In the same month, in San Francisco, California, Peter Townsley was sentenced to serve 364 days in prison and perform 1,000 hours of community service related to organic production after his release. Similar to Nelson, Townsley sold a fertilizer called "Biolizer XN" as "organic" when it actually contained ammonium chloride, which is prohibited from use in organic farming. Townsley's company made more than $6.5 million in gross sales from the sale of Biolizer XN to companies such as the well-known Earthbound Farm. In February 2009, Earthbound Farm responded to the case in an interview with the San Francisco Examiner, noting that "Stricter policing of organic farmers would have done nothing to prevent this problem since organic farmers were using an approved organic fertilizer. But if you're asking whether organic inputs should be subject to stricter scrutiny by the various agencies involved, I would say yes." (P. Eddy, Earthbound Farms responds to non-organic fertilizer news, SF Examiner (Feb. 10, 2009), https://examiner.com/).
Federal prosecutors have also been willing to deploy other powerful tools in their arsenal. In 2012, Harold Chase was convicted of wire fraud in Oregon for selling more than 4.2 million pounds of corn that he fraudulently labeled as "organic," thereby doubling his profits. Chase sold the falsely labeled corn to Grain Millers Inc., which in turn sold it to multiple Oregon companies that used it to produce "organic" meat and dairy products. In April 2012, Chase was sentenced to serve 27 months in prison. As USDA Special Agent in Charge Lori Chan noted in a press interview, the Chase prosecution was the fifth NOP investigation yielding a federal indictment. (Organic or conventional? Man faces prison for corn caper, KVAL.com (Dec. 6, 2011), https://www.kval.com/news/business/Organic-or-conventional-Springfield-man-faces-prison-for-corn-caper-135136558.html).
Special Agent Chan is currently focused on another criminal case, this one with a slightly a different twist but with potentially even more devastating impacts on businesses in the organic food industry. Located in Petaluma, California, the Rancho Feeding Corporation operated a slaughterhouse that allegedly processed diseased and condemned cattle in violation of the Federal Meat Inspection Act. Four individuals were criminally charged, and two have already pleaded guilty and are expected to cooperate at a future trial. Stephanie Larson, a livestock and range adviser at the University of California's Cooperative Extension system, estimated that 25% of Rancho's customers were "niche market" operations, many of which raised grass-fed and organic beef. (K. Butler, Giant Slaughterhouse Recalls Fancy Grass-Fed Beef After Processing "Diseased and Unsound Animals," motherjones.com (Feb. 21, 2014), https://www.motherjones.com/food/2014/02/rancho-beef-recall-hot-pockets/). Organic or not, that beef was recalled along with all the rest from Rancho – 8.7 million pounds in all. For some organic food producers, an event like this could result in catastrophic business impacts –either due to significant losses caused by the recall or irreparable harm to brand value.
Words to the Wise: Ensure Supply Chain Integrity and Obtain Restitution
USDA criminal investigations and prosecutions represent a powerful new enforcement tool wielded by a resource-strapped agency. But these high-profile cases do not change the fact that the NOP enforcement program remains overwhelmed with an ever-increasing number of complaints and violations. Thus, organic companies cannot rely on government enforcement alone to ensure the integrity of supplies and inputs, but must increase their own vigilance in sourcing and inspecting suppliers.
If an organic food producer or distributor suspects fraud or noncompliance in its supply chain, it should immediately take steps to investigate and should also file (and monitor) a complaint with the NOP and its State certifying agency. It should be prepared to communicate with the public about the issue and implement corrective action without delay, to avoid negative brand impacts. Companies should also engage in the legal process to obtain restitution orders in criminal cases, which are mandatory and may be converted easily to civil judgments. Given the new prosecutorial focus on the organic foods industry, outside counsel experienced in government investigations and prosecutions may be particularly well-suited to ensure that organic food companies are protected from bad actors.
As the organic food industry continues to grow, companies with robust compliance programs will reap the benefits of their efforts by avoiding costly recalls and litigation. The booming organic food market shows that consumers are willing to pay for the organic label–but only so long as it means something.
About the author
Davina Pujari is of counsel at Stice & Block LLP, an Oakland-based law firm. She can be reached at (510) 735-0037 or [email protected]