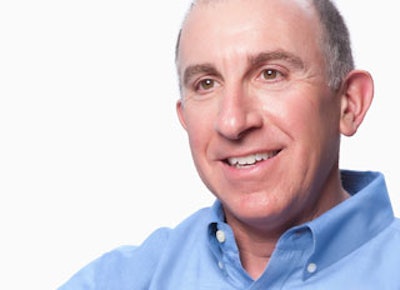 Food processing and packaging equipment is complex and multi-faceted, often with difficult-to-reach areas that can house biofilms and food soils that may result in microbiological hazards. Hidden surfaces lead to inadequate sanitation if not properly addressed, but those are not the only danger zones. Pitted, scratched or otherwise damaged surfaces on food processing and packaging machines may also cause bacteria to remain even after standard cleaning and sanitation procedures have taken place. Eventually, the bacteria may form a biofilm, which can harden over time and make removal even more difficult. The Institute of Food and Agricultural Sciences warns that, "Since the effectiveness of sanitization requires direct contact with the microorganisms, the surface should be free of cracks, pits, or crevices which can harbor microorganisms."1
In addition, damaged surfaces may also retain allergen-containing food particles, which may enter food products not labeled with an allergen warning. This is especially a concern for powdered food processing plants, where powdered particles are more likely to cling to equipment due to static electricity.
Refurbishing Machines
One way to increase food safety is to refurbish food processing and packaging machines so that all surfaces remain in good repair. While refurbishing food manufacturing machines is a major undertaking, it is key in raising the bar on food safety and quality.
As part of a facility-wide ongoing proactive food safety program, GSC Packaging recently went through the process of refurbishing seven of its horizontal form fill seal (HFFS) food packaging machines for maximum food safety and quality. Each machine was disassembled and stripped down to the frame. Machine surfaces were sandblasted and repainted for a smooth finish. In addition, all drive motors and wear parts were replaced as needed with current model parts.
The refurbishment of each machine took an average of two weeks per machine at a cost of approximately $10,000 apiece; however, it was well worth the effort. Each machine is now in pristine, out-of-the-box condition, making cleaning and sanitation processes more efficient and more effective. Not only do the machines look brand new, but they also perform at (or above) original equipment manufacturer specification levels.
In order to keep your new and refurbished machines in pristine condition, it is important to care for them properly.
What causes damage to the surface of machines?
Everyday use of machines can cause surfaces to become damaged. Another common cause of surface erosion results from improper cleaning products and methods that cause surfaces to corrode or deteriorate. Harsh cleaning chemicals that adversely react with metals, as well as abrasive brushes and cleaning tools that mar surfaces, are frequently at fault. In addition, corrosive food products, such as foods that contain vinegar, salt, or citric acid, may also cause damage to surface areas over time.
Are food manufacturers required to refurbish machines?
The FDA requires that food manufacturers keep machines in good operating condition, but it does not necessarily require food manufacturers to refurbish machines. However, the FDA Department of Health and Human Services states, "Buildings, fixtures, and other physical facilities of the plant shall be maintained in a sanitary condition and shall be kept in repair sufficient to prevent food from becoming adulterated within the meaning of the act. Cleaning and sanitizing of utensils and equipment shall be conducted in a manner that protects against contamination of food, food-contact surfaces, or food-packaging materials."2
When do machines need to be refurbished?
Machines need to be refurbished when surface damage compromises food safety. The American Meat Institute's ten principles of sanitation specify a policy of "No niches," which means that equipment should be free of cracks, recesses, pits, corrosion, etc.3 This is a good guiding principle for all areas of food manufacturing.
What are the benefits of refurbishing food processing and packaging machines?
Refurbishing machines is one way to help prevent biofilms from building up and to improve sanitation effectiveness. In fact, the USDA Agricultural Research Service (ARS) conducted multiple studies on biofilm to uncover prevention and removal methods. Judy Arnold, a microbiologist in the ARS Poultry Processing and Meat Quality Research Unit in Athens, Ga., found surface finishing treatments, such as polishing, sandblasting and grinding, reduce the buildup of biofilms.4
Bob Shapiro is the CEO of GSC Packaging, a nationwide provider of turnkey contract packaging and secondary packaging solutions for powdered food products, drink mixes, supplements, and diet products. The company specializes in stick packs, stand up and other popular flexible pouch formats. For more information, visit www.gscpackaging.com.