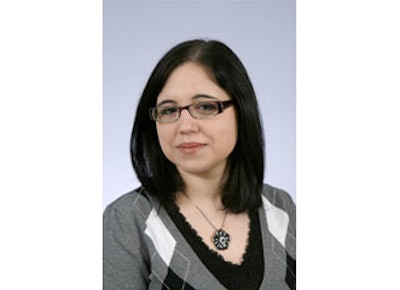 This article originally ran in the April 2013 issue of Food Manufacturing.
Shelf life extension comes in various forms. From process to packaging to product development, many factors can impact the longevity of food products.

As consumer habits surrounding grocery purchases continue to change, manufacturers must meet the shopping demands of the modern consumer. Food purchases were once made with frequency — several weekly stops to the butcher, deli and grocer on Main Street. But neighborhood grocers have been squeezed out of the market and replaced by supermarkets planted in centralized shopping districts on the outskirts of town.
While this development offers arguable convenience for consumers by way of greater purchasing variety, it also necessitates fewer trips to the store and more "stocking up" for the week, or even longer. In order to cater to the supermarket consumer, food manufacturers must create products that can last not only the trip from plant to store, but from store to home and then some.

Process Solutions
Manufacturers can improve shelf life through a variety of processing methods. Retort cooking, for example, can create shelf-stable pouches with long shelf lives. Newer to the market is High Pressure Processing (HPP), which pasteurizes products under high pressure, increasing shelf life by sometimes months.
Even canning can add months onto the life of average grocery store products. According to information released by the Can Manufacturers Institute, "the canning process delivers long-term food quality and product shelf life. Canned fruits and vegetables are picked and packed at the peak of ripeness, and since most canneries are located just a few miles from the field, food freshness is guaranteed. Once the cans are sealed and heat processed, the food maintains its high quality for more than two years."

Packaging Solutions
As suggested by the Can Manufacturers Institute, processing solutions typically require complementing packaging in order to deliver their full shelf life benefits. Retort cooking can only be achieved when the proper retort pouches are chosen. Because HPP processing involves applying very high pressure to products, it typically requires a thicker rim around packaging containers so that the lidding film has a greater surface area for adhesives. And the canning process requires, quite logically, cans.
According to Sneha J. Shah, the Global Packaging Innovation Manager with Avery Dennison Label and Packaging Materials, "by leveraging materials that can provide similar or improved functionality at lighter weights, brand owners can better protect the quality of the product. It is also possible to reduce components within the package to reduce packaging, while maintaining the functional components. It does not always have to be a trade-off with the right material technology."
Dr. Susan E. Cullen, Director of IP Consulting for Thomson Reuters, concurs, noting that "companies have made strides in barrier plastic films that, coupled with processing and packaging, extend shelf life of products that have a long transit time from farm or factory to market. In particular, barrier films which control exposure of the contents to moisture or oxidation in items such as produce have seen an increase in patent filings and citations. Other key food safety innovations include modified atmosphere containers to minimize spoilage, use of antimicrobials, tamper evident packaging, ultra-high pressure packaging, sensors for maintaining the cold chain and aseptic containers, a form of packaging that keeps products shelf-stable without refrigeration."

Food Safety
The means by which food processors achieve heightened shelf life are varied and intertwined. New packaging solutions may require process adjustments, and nothing is successful in a food manufacturing facility unless food safety standards are met. By looking at shelf life extension holistically, food manufacturers can achieve greater product life and better fill consumer demand for long lasting products.
Eliminating bacterial growth is crucial to achieving extended shelf life, so a facility lacking sanitary standards will compromise food quality and shelf life if bacteria are allowed to infiltrate packaged products and proliferate.
All of these factors exist in a symbiotic relationship. State-of-the-art processing techniques will fall short of achieving extended shelf life without the right packaging and film materials or without proper care employed to create a food safety culture.