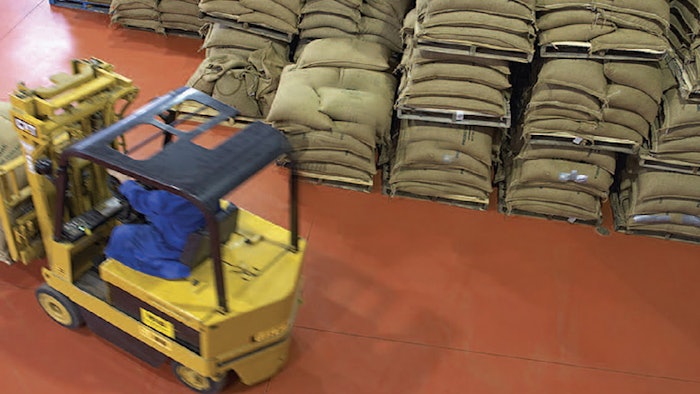 Reduction of food, water and shelter is a critical component of a food facility pest management program. The more we can reduce the availability of these basic survival needs for pests, the easier it is to control them. However, there can be times that the type of cleaning strategies that are used to eliminate food can be detrimental to pest control efforts. This is most commonly found in food facilities when compressed air is used and power washing is performed. Although these cleaning techniques can be useful in moving food debris, they can also contribute to degradation of structural components. Because of this, these cleaning techniques must be managed properly to ensure that food debris is not moved to inaccessible areas without further cleaning attention.
Sanitation Tools
To help ensure that sanitation efforts are effective in reducing potential food sources for pests, these tools must be used judiciously. Food debris should be moved to make it more accessible for cleaning without moving it to another hard to reach and clean area. When compressed air is used improperly, you are at increased risk for stored product pest problems. When water is used under pressure for cleaning, you can also increase the risk for small flies and cockroaches.
Using Compressed Air
In some facilities like dry processing food plants, compressed air is used for cleaning. It can be useful in moving dry products like flour and flour-based mixes to areas for vacuuming. Although compressed air is fast and can be helpful in getting materials like flour out of cracks and crevices, it can also move the flour to inaccessible areas such as ceiling voids, overhead pipes and electrical boxes creating even more cleanup challenges. The compressed air blasts can also move insects harboring in product to new harborages.
It is recommended that facility staff should vacuum as the first step, especially if insect activity has been observed in an area. Then the compressed air can be used to move the residual flour out of areas where the vacuum cannot reach. There are combination vacuum units available with dual capabilities of vacuuming and applying compressed air which can help with this task. Make sure that dry vacuum contents are promptly discarded, especially if insects have been vacuumed-up. If compressed air is being used to move food residues out of cracks and crevices, consider sealing these openings. If these areas can be effectively sealed, it will provide a long-term pest control solution.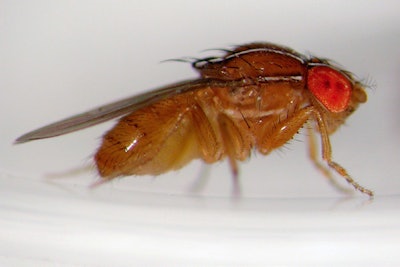 Pressure Washing
In wet processing facilities, high pressure washing is often done to clean floors and other areas. High pressure washing is more energy efficient and a less labor-intensive method for cleaning. However, like with compressed air, the force of the water tends to push food debris into inaccessible areas. This includes areas underneath equipment and floor areas where the pitch of the floor does not allow for proper drainage. Traditional mopping helps reduce these issues but is more time consuming. Raising equipment off the floor can help reduce the organic debris collection points underneath equipment, but this is not always feasible. When such design changes are not possible, place these hard to clean areas on a regular cleaning schedule to ensure that food deposits are not available for pest development. Placing equipment on wheels can also facilitate cleaning by providing easier access for staff.
High pressure cleaning can lead to more rapid deterioration of floor coatings and tile grout, increasing floor attractiveness to pests like the small flies, Drosophila repleta and Drosophila melanogaster. Tile grout can also deteriorate overtime when using this cleaning method allowing for moist organic material to accumulate between and underneath floor tiles. Use Epoxy grouts, which are more resistant to high pressure hoses than other grouting materials and will last longer.
Floor mats are an area where moisture and organic debris can accumulate. Mats should be picked up each night to allow for proper floor cleaning and drying. Areas sometimes neglected during the cleaning process are the ramps that are installed to move carts in and out of proofers, freezers and coolers. This can be another point where organic debris can be pushed during power washing of floors. Ramps either need to be tightly sealed or removed on a regular basis for proper cleaning.
Storing Sanitation Tools
Make sure sanitation tools are stored properly after use. Wet and dry vacs should be stored empty with vacu-umed up contents going to an exterior trash receptacle or drain. It is important to move any vacuumed insects to the exterior for disposal to reduce their potential for infestation. Wet vacs, if left full, can serve as a breeding site for small flies. It is also important to store mops and brooms on wall mounted racks with mop buckets emptied of water as these tools can attract insects if improperly stored.
Proper sanitary techniques are essential in preventing and solving pest problems. Managing how sanitation tools are used and stored is important in continuing pest prevention efforts.
About the Author
Patricia Hottel is technical director at McCloud Services and has over 35 years of pest management industry experience. Hottel is a board-certified entomologist and a member of the National Pest Management Association's Commercial and Fumigation Committees. She is also a former member of the board of directors of the National Pest Management Association (NPMA) and the Illinois Pest Control Association (IPCA). She has served on the board of directors for the professional pest management fraternity, Pi Chi Omega, is a past chair and current member of the Copesan Technical Committee, is a past chair of NPMA's exam review board, and the NPMA Technical Committee. Hottel holds a bachelor's degree in entomology from the University of Georgia and a master's degree in instructional technology from the University of Central Missouri.
About McCloud Services
Founded in 1904, McCloud Services is a leader in integrated pest management solutions. Dedicated to providing the highest level of pest management services and customer care, the company's programs are designed to target immediate pest concerns with the least possible threat to people, property and the environment. McCloud Services embraces the latest technology innovations and remains at the forefront of the pest management industry. The company's mission is to protect its customer's health, property, food, and the environment while providing the highest level of safety for its employees and the general public. McCloud Services is a regional service provider with locations in Illinois, Indiana, Iowa, Kansas, Kentucky, Missouri, Ohio, Tennessee and Wisconsin.