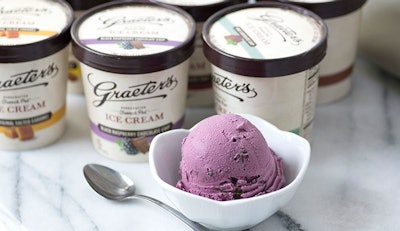 It's mid-morning on a recent February weekday, and 36 French Pot freezers are consistently churning out strawberry chocolate chip ice cream two-and-a-half gallons at a time. The fresh ice cream is then packed into pints by hand — yes, by hand — before moving down the production line.
Welcome to Graeter's Ice Cream, a family-owned company that mixes a handcrafted approach to ice cream production with modern manufacturing and food safety practices at its facility in Cincinnati.
The Graeter's story — which dates back to 1870 when Louis Graeter moved to Cincinnati and started selling ice cream at street markets, and eventually out of a storefront in 1900, with his wife, Regina — is one of perseverance and persistence, along with an unwavering commitment to the French Pot process.
"Back then, it was a bunch of small, craft ice cream (makers) — all artisan, no commercial. Then, after the turn of the century is when you had the commercialization of ice cream, the industrial era where ice cream began to be made in bulk quantities at big plants," Graeter's President and CEO Richard Graeter said. "… My great-grandmother (Regina Graeter), by then she was running (Graeter's). My great-grandfather was killed in a streetcar accident, and she took it over, and she was a very stubborn woman ... She was like, 'We're not going to adopt the modern methods. We're going to keep with our time-honored way of making ice cream.'
"But that doesn't mean she wasn't innovative. One of her big innovations was supplying additional ice cream parlors out of her manufacturing center. Up until then, everyone made it in the back (of the shop), sold it out front and lived upstairs. That was literally the truth wherever there was ice cream across the nation. Then the big guys put all the little guys out of business because their product was plentiful and cheap. For whatever reason, surely only here in Cincinnati, that didn't happen. You had one of those local artisans, as neighborhood ice cream shops closed up, go in those neighborhoods and supply them with our ice cream and expand out. When she took over in 1919 there was one store, and when she died, in
1955, there was almost 20 Graeter's stores. Really, the unique thing, is nowhere else in the country did that happen ... and because of that, we're still here."
Owned and operated by the family's fourth generation — Richard Graeter, Chip Graeter (Chief of Retail Operations) and Robert Graeter (Chief of Quality Assurance) — since 2004, Graeter's now produces more than one million gallons of ice cream a year, and its products can be found at 6,000-plus grocery stores across the United States. Graeter's also has over 50 retail store locations, primarily in Ohio and surrounding states.
"We've kind of replicated (Regina Graeter's) innovation, which was scaling up without losing the artisan heart and soul," Richard Graeter said. "This plant is a model of something that's been built to last. We've stood the test of time because we've worked hard to preserve our core while also stimulating progress in a meaningful way.
"For us, the core is the French Pot process. Making ice cream two-and-a-half gallons at a time. Now we have 36 little mini machines out there making ice cream. But the progress is the pasteurization beforehand, the X-ray inspection and the lidder and the date-coder, (a) spiral freezer, even a robot in the back on (the packaging) side. All of those systems — that's modern, that's state-of-the-art.
"And, of course, what goes along with that is the food safety program, SQF Level 3. Those are modern, state-of-the-art practices that the old-world, artisanal craft processes have been wedded to. Putting those two things together is really our unique difference. That's one thing Graeter's does nobody else anywhere does … And we're still working hard at it."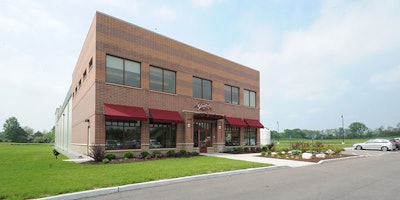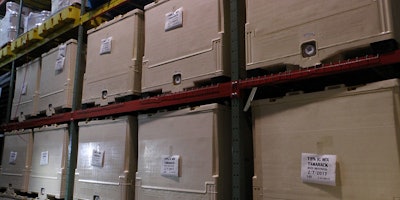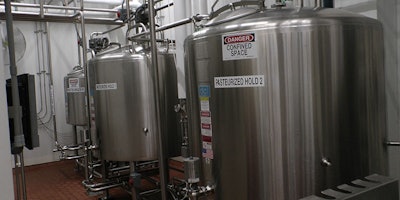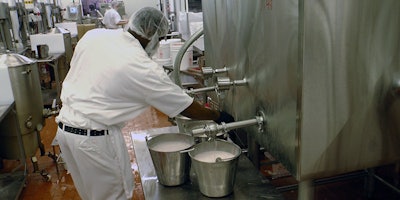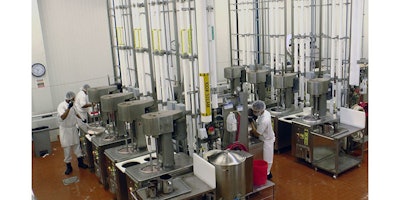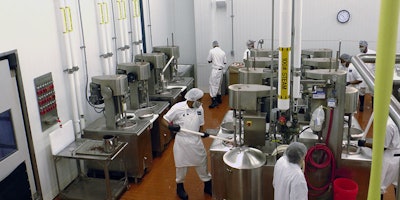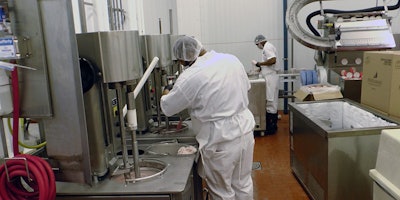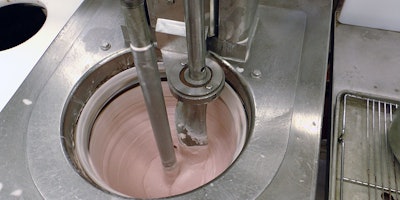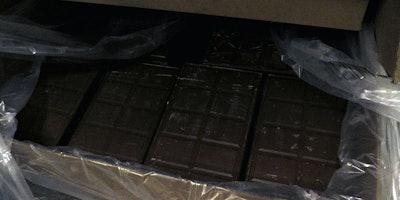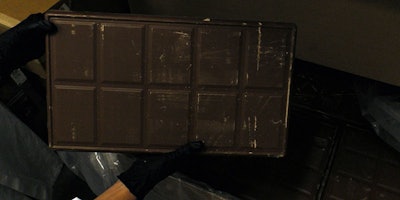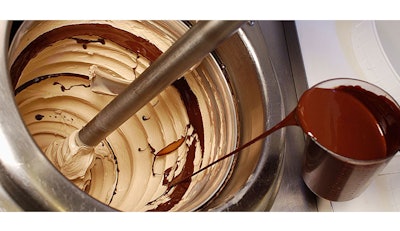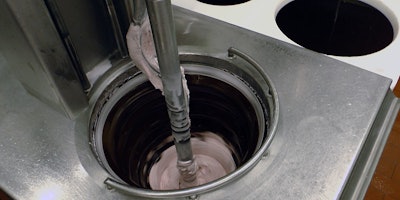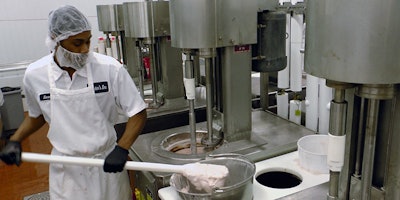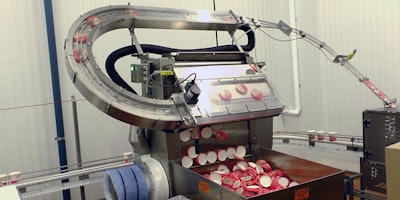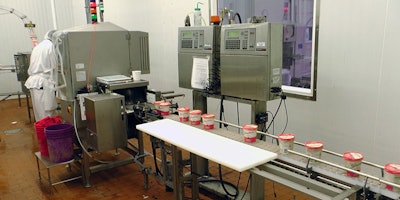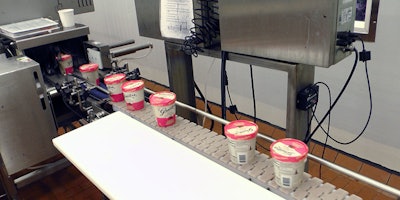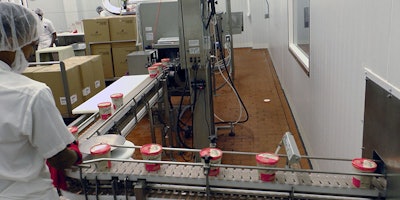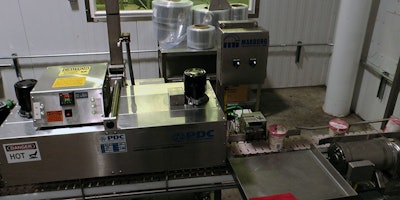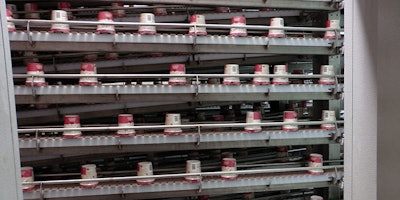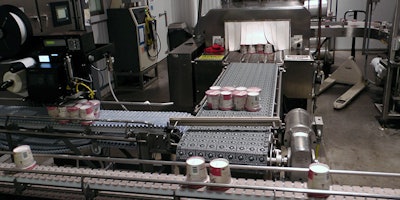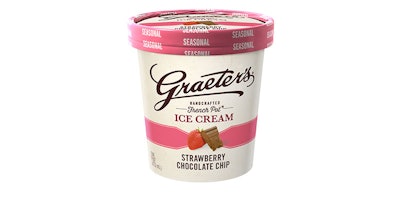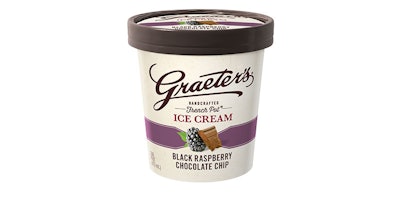 Regina Graeter Way Facility
The company's current corporate headquarters and production facility, which opened in 2010, is located, appropriately, on Regina Graeter Way. The move allowed Graeter's to consolidate its ice cream production to one facility, expand capacity and enhance food safety efforts.
"(The Regina Graeter Way facility) was critical. We were making ice cream in a building that my great-grandmother bought in the Great Depression. We needed this new facility so we could be prepared for making product in the modern era for food safety, as well as to scale up a bit," Richard Graeter said. "… We were making maybe 300,000 gallons of ice cream a year at the old plant (on Reading Road in Cincinnati) — probably 100,000 of that 300,000 had just come on in the last two years (at Reading Road), so we were exceeding our capacity. You can't do that very long. This plant allowed us to grow that capacity.
"We have twice as many ice cream machines here as we did there. And when I was a little kid, we only had four, so we were probably making 50,000, 60,000 gallons of ice cream a year then. Now we're 1.2 million … It was the capacity, but it was as much the food safety as anything that was driving the decision (to build a new facility). We couldn't be in business today at that old plant."
While the Regina Graeter Way facility features plenty of modern touches and technologies, the French Pot remains the centerpiece of the Graeter's operation.
"One of the big things we wanted to do, is to remain true to our French Pot, which is really the key to making Graeter's ice cream," said Tom Kunzelman, Graeter's Vice President of Manufacturing. "We wanted to remain true to that, but we really wanted to enhance our food safety prior to, and really our efficiency after, the French Pot. So that's what we've tried to do here."
Graeter's has steadily increased ice cream production capacity over the past six-plus years — full-time shifts currently operate both day and night five days a week — and the potential exists for further growth in that regard.
"The first full year we were (at the Regina Graeter Way facility) we ran about 400,000 gallons. We quickly doubled that within probably the first 18 months to about 800,000 gallons. We crossed the million-gallon plateau a little over a year ago, and this most recent 12-month period, we're at about 1.2 million gallons," Kunzelman said. "We also think that we have the ability to increase the capacity here to just under two million gallons through scheduling and some small equipment modifications and things like that."
Graeter's added additional packaging warehouse space to the Regina Graeter Way facility after initial construction, bringing the operation's footprint to approximately 36,000 square feet. The possibility for further expansion also exists.
"We're going to be actually adding more equipment, more French Pots, out on that (production) floor," Kunzelman said. "And I would say we're quickly approaching … the need to increase our freezer capacity."
The Right Ingredients
In addition to its longstanding commitment to the French Pot, Graeter's is likewise committed to sourcing the highest quality ingredients for its products.
"Without question, you have to start with quality ingredients," Richard Graeter said. "We've been sourcing our cream from the same fourth-generation family dairy (in Ohio) for as long as I can remember. My dad used to buy it from their dad."
Local, pasteurized eggs are used to create Graeter's custard base, which is used in every ice cream the company makes. Pure cane sugar serves as the sweetener. Chocolate comes from Peter's Chocolate — and it arrives in 10-pound bars which are then melted into liquid chocolate and poured into French Pots at the end of the ice cream production process for products that include chocolate chips. Strawberries, cherries and black raspberries come from Oregon.
For its vanilla ice creams, however, Graeter's goes a bit farther — to Madagascar. Graeter's uses both
Madagascar Bourbon vanilla extract and Madagascar Bourbon vanilla beans. Although the price of vanilla continues to climb, it is a cost the company willingly absorbs.
"Actually, people think (vanilla is) the cheapest flavor. It's one of the most expensive flavors we make because of that vanilla. And that's a dedication to passion," Richard Graeter said. "That's just something you would never think of (changing), even as the price ratchets up ... it's probably triple what it normally is. You can use artificial vanilla, you could cheapen it, you could do lots of things, but we're not going to do that. Because the end product has to be what we grew up with. That's really the bottom line."
The Graeter's product lineup includes more than 30 varieties of ice cream and sorbet. Black Raspberry Chocolate Chip, Buckeye Chocolate Chip, Dutch Milk Chocolate, Madagascar Vanilla Bean, Butter Pecan and Original Salted Caramel are among the most popular flavors. Some of the company's seasonal varieties include Cherry Chocolate Chip (February), Strawberry Chocolate Chip (April-May), Mint Cookies & Cream (March), Pumpkin (October-November), Peppermint Stick (November-December) and Eggnog (December). Low glycemic versions of Butter Pecan, Madagascar Vanilla Bean and Mint Chocolate Chip are also available.
The Graeter's Process
While Graeter's produces its ice cream two-and-a-half gallons at a time, the production process begins with 300-gallon totes of dairy mix, which arrive on a regular basis from a pair of qualified suppliers. From the facility's cooler, the dairy mix is transferred to a blend tank in the facility's process room where a high-shear mixer blends various powders, ingredients and flavor bases into the mix, depending on what type of ice cream is being made.
A vat pasteurization process is up next. "This pasteurization is a legal kill step while, also, giving us a different flavor profile," Kunzelman said. "With vat pasteurization, you're going to have that product at a certain temperature for 30 minutes or more … By having that extended temperature exposure, you're going to get a different flavor profile."
When the vat pasteurization process is complete, the mix is cooled and moved to holding tanks before being transferred to flavor vats on the production floor. The mix is then dispensed from the flavor vats into stainless steel buckets in two-gallon increments and poured into the French Pot. From there, the French Pots — and Graeter's employees — work their time-honored craft.
"I always say it relates back to an old way of making ice cream. It's a small-batch process," Kunzelman said of the French Pot method. "… And, probably, the best way to describe it that people would understand — it's very similar to the old, homemade ice cream makers. Basically, we've got a five-gallon pot that is spinning in a salt water solution. We refrigerate that solution down to about minus-20 (degrees). That ice cream freezes up against the wall of that pot and we have a corkscrew dasher, or blade, that gently scrapes that off those sidewalls, folds it back into itself and about 15 to 20 minutes into the process, you have a finished batch of ice cream."
For products that include chocolate chips, there is an additional step to the process — the introduction of liquid chocolate to the French Pot.
"If the flavor includes chocolate chips, we roll the blade up, then we add liquid chocolate, which clings to the walls of the French Pot. Then, we allow the chocolate to freeze for about three to five minutes. (Then) we drop the blade back down, that's what kind of breaks the chips up, giving them their unique size," Kunzelman said. "At that point, the technician pulls the ice cream out of the French Pot, transferring it to a five-gallon pail and then sends to packing. We've got a packing line at the end of every pod of French Pots — a pod of French Pots (consists) of eight machines. We have three people that work those on a rotating basis — two will freeze ice cream while one packs, and about every two hours they shift so no one is worn down by the hand packing."
After the ice cream is handpacked into pints — Graeter's says it hand-packs approximately
40,000 pints during an average day — they are placed on a conveyor and head to an automated lidding machine. Once the lid is affixed, the pints are wiped down to remove any remaining ice cream. From there, the pints pass through an X-ray inspection system and, after inspection, a lot code is printed on the bottom of the container. The next step is the application of a tamper-band to the pint. After tamper-banding, the pints are inverted and conveyed into a blast freezer — which is set at a temperature of minus-24 degrees — for about 30 minutes. The pints, which enter the blast freezer at around 13 degrees, come out around zero degrees, and are bundled eight at a time. Once bundled, a robotic palletizer constructs pallets and, when complete, those pallets are transferred to the facility's storage freezer. From there, Graeter's ice cream is ready to be delivered to customers and vendors.
Commitment to Food Safety
Food safety was a driving force behind the construction of the Regina Graeter Way facility, and that topic remains at the forefront of the Graeter's operation. The company achieved Level 3 SQF Certification from the SQF Institute in January 2017. The Level 3 Certification comes less than a year after the company achieved Level 2 SQF Certification.
"There are 62 companies in the entire country — ice cream companies — that have SQF Certification, and only a smaller subset of those that have Level 3," Richard Graeter said. "So we're Level 3, but an excellent rating at Level 3. Very few people have that."
While other ice cream manufacturers have been involved in high-profile recall and contamination events in recent years, Graeter's takes pride in its food safety approach and achievements.
"If you look at where we've come in the last five or six years, we've rapidly added food safety systems," Kunzelman said. "… About three years ago, maybe three-and-a-half years ago, we added a food safety consultant that was in here working with us on a basically full-time basis. And then probably two-and-a-half years ago we moved to a permanent Quality Assurance Manager who has been instrumental in getting us to third-party audit compliance.
"We always had this vision that we wanted to be third-party audit compliant, but we really jumped hard on that about three-and-a-half years ago. It was a little bit of a learning curve for us, and I think the most successful thing that came out of it — obviously we got certifications, but there is a totally different culture now here within our plant and with our workers as it relates to food safety. And I think they see how important it is to us in leadership, and I think that translates into the way they approach their jobs."
Beyond the company's food safety team, Graeter's manufacturing employees are required to complete a training program that covers all aspects of food safety. The Regina Graeter Way facility features a designated cleaning room where production equipment is cleaned and sanitized on a daily basis. Products/ingredients that contain allergens have a dedicated storage area, and have allergen-specific labeling. Graeter's also has an on-site testing laboratory that allows its scientists to analyze products and ingredients.
"We recognized the possibilities and we were already on this (food safety) journey before other companies in the industry had some issues," Kunzelman said. "That's what I think I'm proudest about … a long time ago we recognized that we wanted to be much better in this area, and we took the steps to do that and it was embraced from top to bottom, from Richard Graeter all the way down."
And Richard Graeter remains determined to continue to do whatever it takes as it relates to food safety.
"We've made ice cream for 150 years without any problem, but it's just a different day. You do things at a much higher level," he said. "… It's just what you have to do in 2017 to serve your customers — far beyond Cincinnati. Before, you were just serving ice cream in a local store, but now we're shipping ice cream to California, Florida, New York. That's kind of what I would call table-stakes. If you're going to be in the business, you've got to do that. But, as we see, it's been a struggle for a lot of companies. The Food Safety Modernization Act … to be officially implemented, for a company of our size, in September of (2017), is going to rock some people's worlds. And it should. You can't say that it shouldn't. I think folks are either going to step up like we did — and it's very difficult and very expensive — or there's going to be people that will no longer produce. That's what happened to some of our peers …
"Ever since (the Regina Graeter Way facility was built), it's been a progressive process. Adding the third-party audits was really in response to what we saw. We knew we were doing a lot, we had a (Quality
Assurance Manager) on payroll, and when we saw what was going on, that really shocked us. I was surprised. I said, 'OK, team, what more can we do?'
"And SQF was the more. When it comes to food safety, spare no expense. Whatever it costs, that's what you do."
Looking Ahead
The last decade has been one of significant growth for Graeter's. In addition to the construction of the Regina Graeter Way facility and the increase in production capacity, the company has continued to expand its reach in grocery stores nationally and also doubled its number of company-owned retail stores.
So, what's next for Graeter's?
"Our growth right now is in brick-and-mortar stores," Richard Graeter said. "We're adding them regionally. I'm not looking to open 500 stores … We're very concerned and committed to not letting growth drag us into compromising ourselves. I call it careful growth. We're into careful growth. Kroger has been an awesome (retail) partner, and we have other retail partners, but I'm not seeking 10,000 more grocery stores. We'll pick up some, but it's really about optimizing your business. We want to partner with good customers that want to support our brand and represent our brand well to their customers within our target geography. I call it Fortress Midwest. This is our territory — we want to own it and serve it as best we can."