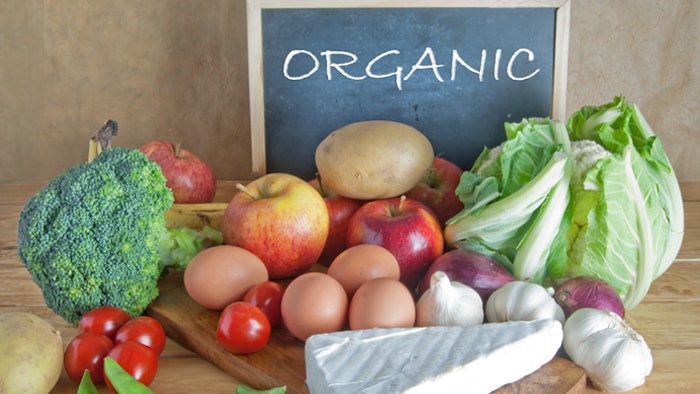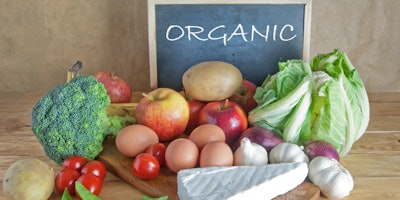 Underscoring a growing trend toward health and wellness brands, an October Wall Street Journal article reported that just one in five millennials had ever tried a McDonald's Big Mac. Part of the reason for this surprising observation is the ever-growing number of choices consumers have to get their burger fix. However, the seismic shift taking place in today's food markets is also driven by the tendency of the United States' largest generation to spend with businesses and brands that reflect their values.
It is almost impossible to discuss the trend toward healthful foods and beverages without addressing the impact of millennials. This generation — defined by Pew Research as men and women ages 18-34 in 2015 — now numbers 75 million. Food and beverage brands that are unable to gain their trust are likely to struggle, and a big part of that trust comes with clean labels and all-natural ingredients.
The Growth of the Organic Market
The Organic Trade Association reported that, of the $43.3 billion in total organic sales last year, $39.7 billion were food sales. This total was up 11 percent from 2014, far surpassing the overall food market's growth rate of 3 percent.
For food and beverage manufacturers looking to attract millennial consumers, the solution to simply offer more organic options isn't quite so simple. As in the case of McDonald's with its Big Macs, the food industry has done business a certain way for decades. Adjusting to this new organic world is a massive undertaking that requires the adoption of entirely new processes that take time and money.
However, many processing solutions suppliers — including those exhibiting at ProFood Tech  (April 4–6, 2017; McCormick Place, Chicago) — are rising to the occasion, providing technologies that can ease the transition.
Processing for Preservation
Artificial ingredients and preservatives have been in use for decades for a reason: they work well, are safe to use and they are economical. To suddenly stop using them presents many challenges for a food manufacturer. "This means delivering products with simple, clean formulations that do not contain preservatives," explains Jean-Pierre Berlan, director of processing for Tetra Pak U.S. and Canada. "In other words, these savvy consumers are looking for the next best thing to fresh."
Tetra Pak (Booth #2403) offers aseptic systems that maintain the integrity and flavor of food for at least six months without refrigeration or preservatives. These systems also allow food to retain more color, texture, taste and nutrition.
"There are a few specific technologies that address the challenge of natural and organic products particularly well," Berlan said.
For foods with delicate flavors, for example, a brief direct steam injection method, rapidly followed by flash cooling can maximize the destruction of microorganisms while minimizing the chemical changes in the product. The brevity of the treatment makes it possible to achieve high quality and protect the full flavor of the product.
These types of filtration technologies reduce thermal impact, for example with pasteurized milk. The milk is passed through a membrane or thin layer of semi-permeable material, removing bacteria and microorganisms. Tetra Pak's deaeration technologies are a way to remove oxygen from the product, for example from juices, thereby preventing reactions from dissolved oxygen in the beverage and preserving important nutritional ingredients, like vitamin C.
Changing the Ingredient Culture
Chipotle was building a successful fast-food business stressing fresh, all-natural ingredients — that is until the E. coli outbreak that the chain is still recovering from. The event served as a reminder of the risks associated with any food operation — even a modern, forward-thinking one.
Now take away the artificial preservatives that can help to ensure a safe, extended supply chain, and those risks multiply even further. Yet, today's millennials are expecting their food to be fresh, natural and organic, which means food companies can no longer fall back on traditional practices such as artificial preservatives that would otherwise minimize food safety risks. Alternatives to artificial preservatives are necessary to achieve the organic distinction. For companies seeking natural alternatives, bacteria cultures may be the solution.
"There are risks to moving to a clean label. Preservatives are in the food initially to bring a level of safety to the consumer," says Besnik Hidri, business development manager for bioprotective cultures, Chr. Hansen. "To remove preservatives, the manufacturer must decide whether to invest in new processes or alternative ingredients to achieve the same level of safety expected by consumers. Anything less could result in a negative consumer experience."
Chr. Hansen (Booth #2909) has developed several natural cultures that can be added to different foods to accomplish just that. Each of the company's cultures works with different kinds of foods. The first, FreshQ, are protective cultures for dairy, including yogurt, sour cream, quark, white brined cheese and cottage cheese. SafePro, is a range of cultures specifically selected to provide increased food safety for meat and poultry. It can be used in hot dogs and bacon.
The newest natural culture, SafePro RTE, targets an especially fast-growing segment of the market: pre-washed salads. SafePro RTE maintains the quality and safety of perishable, ready-to-eat salads that have become so popular with today's busy consumers. "For produce, nothing is protecting that food after packaging," says Hidri. "It's an issue."
All of these cultures have another advantage over artificial preservatives as well — they don't alter the original taste and appearance of the food. Testing by Chr. Hansen has also shown that the food quality is thoroughly preserved over the course of its shelf life. "Organoleptic qualities have to be taken into account when using new ingredients.  Protective cultures are no different," says Hidri. "Our solutions ensure there is minimal impact on the food's intended appearance, texture and flavor. In some cases, shelf life extension or cleaner flavor at [the] end of shelf life have been seen."
With supermarket chains like Whole Foods and Trader Joe's publishing their own unacceptable ingredient lists, Chr. Hansen's natural food cultures can be the key into these accounts for manufacturers transitioning to organics. "We're going to see more retailers publishing their own lists as consumers are more educated," says Hidri.
"We're not out there making stabilizers and chemicals," sums up Kristen Katzman, product manager, food cultures and enzymes, Chr. Hansen. "We're interested in nature's solutions."
Cleaning Within Organic Requirements
While demand for organic food takes off, many food manufacturers continue to produce non-organic products in the same plants. This creates a unique challenge: how to keep your production lines from becoming cross-contaminated since there are very strict government regulations for organic food production. 

Ecolab, Inc. (Booth #1935), offers organically certified cleaning solutions and sanitizers to enable companies to produce organics and non-organics on the same manufacturing lines. "If a plant is producing organic products, then the cleaning program we provide must also be organically-certified," explains Nick Alfano, executive vice president, global food and beverage, Ecolab, Inc.
Ecolab's certified organic cleaning supplies are evaluated by the National Organic Standards Board — the same U.S. government advisory board that certifies organic ingredients. Ecolab's products include an organic line of both cleaners and sanitizers. The cleaners are used to remove the residue from equipment, and the organic sanitizers then kill any remaining bacteria.
Ecolab also offers produce processing wash-and-treat solutions, such as wash water antimicrobials to help promote food quality and pathogen reduction. Its Tsunami 100 is an EPA-registered, antimicrobial water additive that reduces pathogens in process water. It is certified by the Organics Materials Review Institute for organic production in all major processing steps. Ecolab's Tsunami 200 also helps reduce microbial contamination on processed produce surfaces and is designed for use in flume and washing operations only. It reduces yeast, mold and bacteria on surfaces.
The company also offers 3D TRASAR Technology for CIP (clean-in-place), a constant CIP optimization program that uses advanced sensors that monitor traced chemistry.  The program provides process visibility with actionable data, and is supported by Ecolab's expertise and service. This technology provides optimal sanitization results while helping assure food safety, quality and consistency across an operation. "It's a diagnostic system we use that gives customers insights into how well they clean their facility and how much water they use," says Alfano.
Finding the Right Solutions
With all the attention being paid to organics these days, it may be hard to believe that still only five percent of all the food sold in the U.S. in 2015 was organic. But at double-digit growth, it's obvious where the trends are heading. And, as these examples prove, the industry is rising to the challenge.