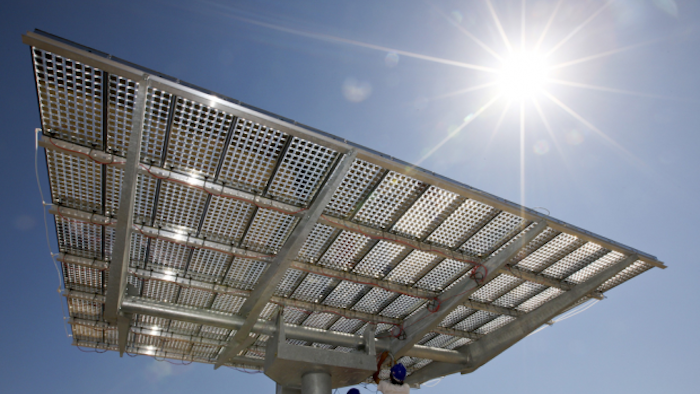 Los Angeles, California — The city of Los Angeles has dropped plans to buy electricity from a proposed solar project in the Mojave Desert, saying it would be too damaging to bighorn sheep, desert tortoises and other wildlife.
The announcement Thursday came one week after federal officials recommended that the proposed Soda Mountain Solar Project be downsized by about a quarter to address concerns about the potential impact on wildlife, the Los Angeles Times reported (http://lat.ms/1JJHUuY ).
Bechtel Corp., which owns the plant, had hoped that Los Angeles would buy most of the power generated at the facility along Interstate 15, just south of Baker and less than a mile from the Mojave National Preserve.
The company has begun negotiations with other prospective customers for the electricity, Bechtel spokesman Ron Tobler told the newspaper.
A recent Los Angeles Department of Water and Power review found that other proposed renewable energy projects would charge less for electricity and would have fewer challenges in delivering the power to the city.
The city's decision came as a welcome surprise to environmentalists, according to the Times.
"The Sierra Club is delighted to see the city do the right thing and choose not to sign a power purchase agreement with this harmful project," said Sarah Friedman, a senior campaign representative with the organization. "We support clean energy, but this is the wrong place to do it."
Bechtel said it selected the site because of its sunny skies, flat terrain and proximity to the Marketplace-Adelanto transmission line — which is managed by the DWP and provides electricity to about 3.9 million people in a service area covering 465 square miles.
Opponents including business leaders from the nearby communities of Baker, Newberry Springs and Shoshone urged the Bureau of Land Management to reject the project, which they believe would compromise efforts to restore migration routes for about 100 bighorn sheep.
A week ago, the BLM attempted to address environmental concerns by issuing a final environmental impact statement proposing to eliminate arrays of solar panels north of the I-15, reducing the photovoltaic solar facility's size from 2,557 to 1,923 acres and lowering its output from 358 to 264 megawatts.