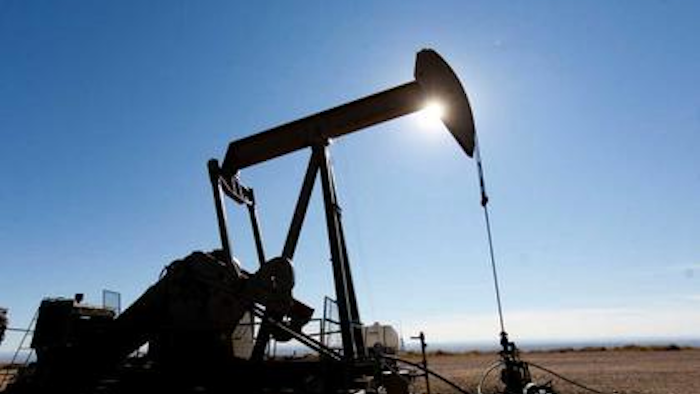 The Obama administration on Friday proposed new regulations to curb the amount of gas lost during oil and natural gas drilling on public and tribal lands.
The rules, announced by Interior Secretary Sally Jewell, would require oil and gas producers to adopt technologies that reduce gas flares, limit vented gas from wells and storage tanks and periodically inspect their infrastructure for leaks.
A 2010 federal report estimated that 40 percent of vented or flared gas could be captured with already available technology, and the Obama administration set a goal of cutting emissions of methane — a potent greenhouse gas — from the industry by at least that amount between 2012 and 2025.
The amount of natural gas lost between 2009 and 2014 along would be able to power more than 5 million homes for one year.
"I think most people would agree that we should be using our nation's natural gas to power our economy — not wasting it by venting and flaring it into the atmosphere," Jewell said.
The regulations would also clarify the royalty policies for flared gas. The federal report estimated that waste costs federal and state governments up to $23 million in revenue each year.
Agency officials added that the standards went unchanged for 30 years even though fracking helped the U.S. become the world's top natural gas producer.
"By asking operators to take simple, common-sense actions to reduce waste — like swapping out old equipment and checking for leaks — we expect to cut this waste almost in half," said Neil Kornze, director of the Bureau of Land Management.
Although the administration said that the rules would be phased in over several years to accommodate operators, industry groups said that they are already making progress in reducing waste "because capturing more natural gas helps us deliver more affordable energy to consumers."
"Another duplicative rule at a time when methane emissions are falling and on top of an onslaught of other new BLM and EPA regulations could drive more energy production off federal lands," said Erik Milito of the American Petroleum Institute.
Once published in the Federal Register, public comments on the rules can be submitted for a 60-day window. The BLM also plans to hold public meetings on the proposal in February and March.