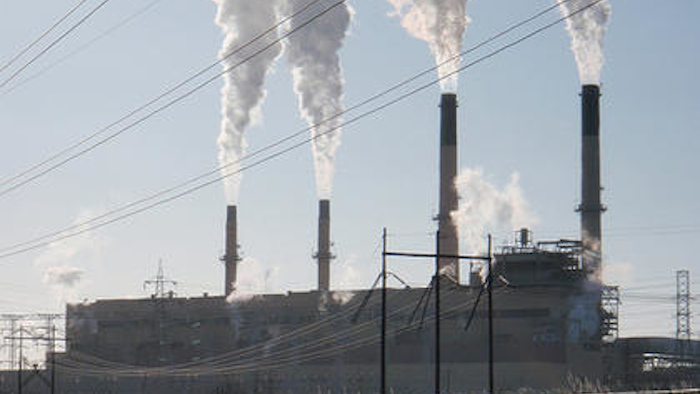 COLUMBIA, Mo. (AP) — Columbia's century-old first power plant is out of the coal business.
The city's municipal power plant burned its last load of coal on Sept. 22, joining a growing number of small, aging coal-fired units across the country that have stopped burning the fossil fuel, largely because of tighter environmental regulations on emissions.
A third boiler will continue to burn natural gas as the plant undertakes trial burns of waste wood, a renewable fuel.
Coal still will supply the vast amount of Columbia's electricity through contracts with larger coal plants elsewhere.
Columbia Water and Light's Connie Kacprowicz says the plant's two coal-fired boilers — both more than 50 years old — simply were too aged, inefficient and costly to upgrade to meet EPA standards.
Updating the boilers with emissions-reducing equipment would have cost tens of millions of dollars, said Christian Johanningmeier, the plant's power production superintendent.
The site's boilers burned roughly 50,000 tons of coal each year during the winter and summer months.
Before the last coal was burned, the plant had been running at 30 percent of its normal production to keep its nitrogen oxide and sulfur dioxide emissions within the limits of a regulation that took effect at the beginning of this year, Johanningmeier said.
An EPA rule relating to mercury and other heavy metals takes effect at the start of 2016, further limiting coal-fired electric production.
The utility expects to receive a permit later this fall from the Missouri Department of Natural Resources to burn in one of the boilers hardwood chips reclaimed from sawmills, Johanningmeier said.
Wood is considered a carbon-neutral renewable resource when properly managed, according to the Food and Agriculture Organization of the United Nations.
The utility is assessing whether one of the old boilers can be converted to burn nothing but wood, which gives off less heat than coal, clouding whether enough steam can be produced, Johanningmeier said. If that effort fails, he said, the two old boilers will be retired.