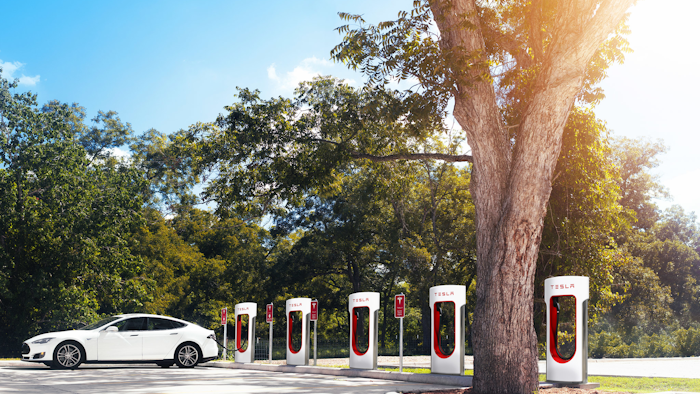 Car company Tesla is installing the first electric car chargers in a Virginia state park.
First Lady Pam Northam and other officials are set to dedicate the charging stations at First Landing State Park in Virginia Beach next month.
The car company is providing two Tesla brand 80-amp chargers and a universal 40-amp charging station. The project costs about $7,400.
State officials said Telsa may build additional charging stations in other state parks if the ones at First Landing State Park prove popular.
First Landing State Park is one of the state's most visited state parks.