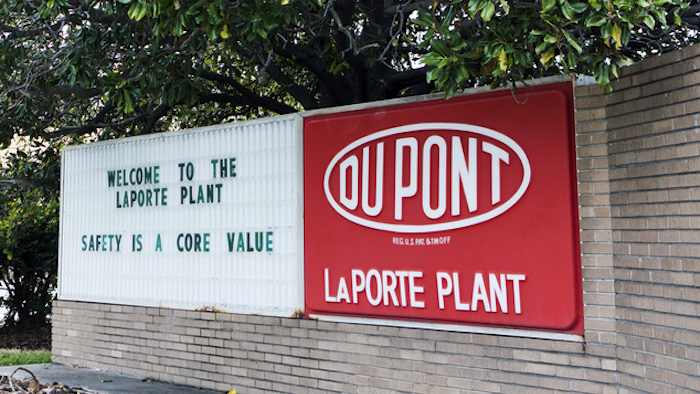 U.S. regulators say DuPont has a "failed" safety program and issued additional violations against the chemical company following the deaths of four workers last year.
The Department of Labor's Occupational Safety and Health Administration said in a statement Thursday that the November deaths were preventable and revealed hazards that undermine the company's claims of a world-class safety culture.
OSHA had earlier cited the company for 11 safety violations and on Thursday announced an additional eight offenses. OSHA placed DuPont in a program that scrutinizes employers that show "indifference" to creating a safe workplace.
The workers were asphyxiated when exposed to methyl mercaptan, a toxic gas.
DuPont said in a statement that it hasn't yet fully reviewed OSHA's findings but that operating the La Porte plant safely was its top priority.