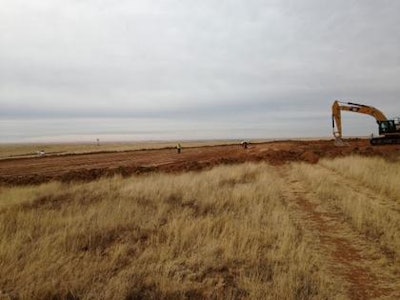 Mountain View, Calif. (Manufacturing.net) — Google today announced that it has finalized an agreement to invest $75 million in the Panhandle 2 wind farm, which will be located outside of Amarillo, Texas. Pattern Energy Group LP will develop the 182MW facility, which generates enough electricity to power 56,000 U.S. homes.
This announcement comes at the heels of other renewable energy investments — the company says Panhandle 2 is its fifteenth investment overall to run all its assets on wind or solar power. So far, the company has committed more than $1 billion in large-scale Power Purchase Agreements with specific facilities, in addition to R&D in new technology employed at its own campus.
In a blog post, Nick Coons, Principal, Renewable Energy, stated: "Last year around this time we announced an approximately $200 million investment in the Spinning Spur wind farm. In addition to these two projects, we're also buying Texas wind from the Happy Hereford wind farm as part of our goal of operating on 100 percent renewable energy. These efforts reflect our long-standing commitment to renewable energy as both an investor and a consumer.
"Let that Texas wind blow!"
Google expects the wind farm to be operational by the end of 2014.