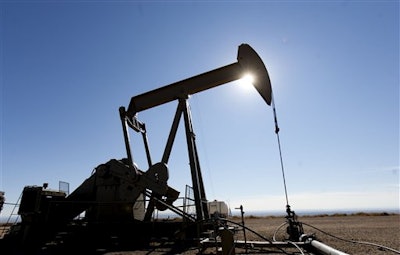 The first county in the United States to impose an outright ban on oil and gas development could see its controversial ordinance gutted, if not tossed all together, as a federal judge considers the measure's constitutionality. U.S. District Judge James Browning said during a motions hearing in Albuquerque, New Mexico this week that portions of Mora County's ordinance are unconstitutional. The ordinance outlaws the extraction of oil and natural gas and puts the county's decision-making rights ahead of business interests and federal and state permits.
"Some of these provisions are pretty wild," Browning said during the hearing. Browning has yet to decide whether to strike down the entire ordinance or invalidate certain parts, The Las Vegas Optic reported. Attorneys for an oil company seeking to toss the ordinance argued it's so blatantly unconstitutional that there's no need to go to trial. The attorneys for SWEPI, a subsidiary of Shell, said the measure effectively destroyed the value of the company's $1 million drilling leases.
Mora County wants a trial so it can present evidence on why the commission adopted the ordinance, said Jeff Haas, a lawyer for the county. He argued throughout Monday's four-hour hearing that the county's aim has been to protect its land and water. The sparsely populated county received attention in 2013 when it became the first in the nation to ban oil and gas drilling. The law seeks to restrict the rights of corporations. Also under the ordinance, pre-emptive law — which centers on the doctrine that federal and state laws trump municipal laws when there is a conflict — would be dismissed.
SWEPI attorney John Anderson said the ordinance's attempt to subordinate federal law is unconstitutional. "That is to flip 220 years of Supreme Court case law on its head," Anderson said, adding that federal law is the law of the land. Haas said the county isn't directly challenging the supremacy clause, but rather is arguing communities also have rights that predate the Constitution.