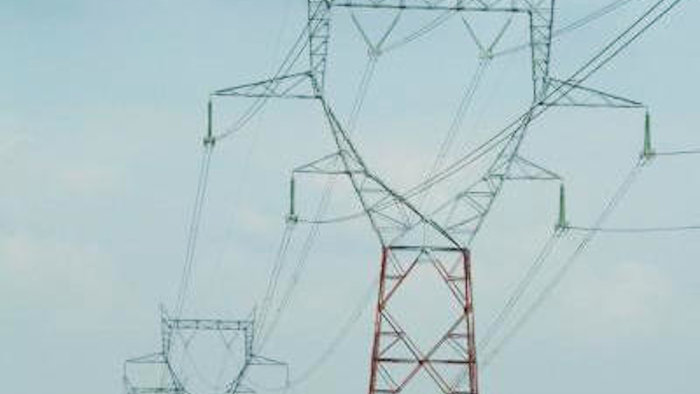 A judge said Monday that he will rule against a subsidiary of Ameren Corp. in a legal fight over whether it needs state regulators' permission to build a high-voltage power line across northern Missouri.
Cole County Circuit Judge Dan Green said he's inclined to reject Ameren's request for a declaration that the Missouri Public Service Commission has no authority over the power line. Green said he hopes to formally issue the ruling later this week.
Ameren Transmission Co. of Illinois wants to build a roughly 100-mile power line across northeast Missouri as part of a 480-mile transmission route from Ottumwa, Iowa, to western Indiana. Some landowners oppose the power line and received Green's approval earlier Monday to join the legal fight.
St. Louis-based Ameren Corp. is the parent of the Illinois-based transmission company and Ameren Missouri, which supplies electricity to 1.2 million customers in its home state. The Missouri Public Service Commission regulates Ameren Missouri.
But Ameren's transmission subsidiary contends it doesn't need the commission's approval to build the power line — or to use eminent domain to acquire property for it — because it doesn't manufacture, distribute or sell power in Missouri.
Attorney Paul Henry, who represents the landowners who intervened in the case, argued that if the court were to rule for Ameren, "it will open the door to other utilities to establish a web of corporations to basically go around PSC regulation."
An attorney for the commission argued that instead of seeking a court declaration against the PSC's powers, the utility should first be required to present its case to the regulatory panel.
Green had in April 2013 denied a commission request to dismiss Ameren's court case. In saying Monday that he planned to rule against Ameren, Green gave Ameren's attorneys the choice of his either issuing a summary judgment against the utility or reversing his earlier decision. He gave Ameren two days to decide the fashion in which it wanted to lose, adding that he expected his ruling to be appealed.
Before the hearing, several dozen northern Missouri residents protested Ameren's plans by stringing up a mock power line on the sidewalk in front of the courthouse and holding up signs with messages such as: "Our Homes Our Land. No Ameren Power Line!"
Dr. Margaret Wilson, dean of the Kirksville College of Osteopathic Medicine at A.T. Still University, said she recently bought a house in the path of one of the proposed routes. Wilson said she had told Ameren officials: "I will not sell, and they can have the sheriff come pick me up, if it comes to that."
The 345-kilovolt transmission line would be strung from steel poles 90-130 feet high, with an easement of about 150 feet.
Teri Page, who came with her husband and two children to the protest, said one proposed route passes through the edge of their property near La Plata. She expressed concern about the potential health effects from exposure to high-voltage power lines.
"I personally think that living next to something like that is not a good idea," she said.