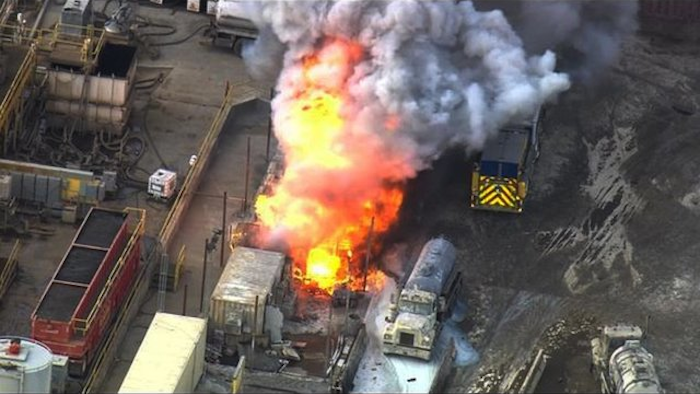 A California water treatment company has announced a chemical it was using for the first time led to an explosion that sent dozens to nearby hospitals in November.
Emergency responders originally could not identify the substance, some 1,000 gallons of which was spilled onto an agricultural area near Santa Paula, about an hour northwest of the Los Angeles area.
This week, however, the Santa Clara Waste Water Company said sodium chlorite had mixed with residential sewage. Local environmental officials said a driver inadvertently vacuumed the chemical into a truck, which then exploded in the early morning hours of Nov. 18 and spread onto nearby farm fields in what's called "The Citrus Capital of the World."
Reports after the explosion said 37 people were treated at hospitals, largely for breathing problems and eye and skin irritation, and that firefighters evacuated areas within a mile of the water plant over concerns about potentially toxic smoke.
Local officials said cleanup of the site has been completed and that the company will stop using similar containers for both chemical and waste storage. The plant remains closed pending a company wastewater agreement with nearby Oxnard, California.
ENTRIES OPEN: Establish your company as a technology leader. For 50 years, the R&D 100 Awards, widely recognized as the "Oscars of Invention," have showcased products of technological significance. Learn more.