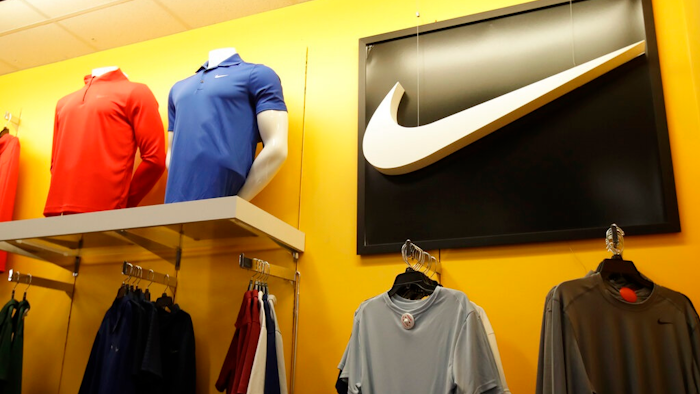 AP file
Nike's online sales jumped in China during the coronavirus outbreak there, helping the company offset a plunge in revenue from thousands of shuttered stores in that country.
Nike CEO John Donahoe said the company moved swiftly to leverage its digital platforms in China after it closed more than 5,000 stores there, most of which have since reopened. Digital sales in China jumped 30% in the third quarter ending Feb. 29, even as overall sales in the country fell 4%.
Donahoe said the company will follow a similar playbook as the pandemic spreads to other regions. He said Chinese customers flocked to Nike's training apps during the country's lockdown.
Nike's stores in the U.S. and Western Europe have been closed since March 16. The company said it will re-open them on a location-by-location basis, depending on developments.
Donahoe said the company is seeing sales bounce back briskly in China, where the outbreak has eased and most Nike stores have reopened. Donahoe said Nike expects a similar comeback in countries where stores are now shuttered. Even so, the Beaverton, Oregon-based company did not post guidance for the 4th quarter, citing too much uncertainty surrounding the length of the crisis and its overall economic impact.