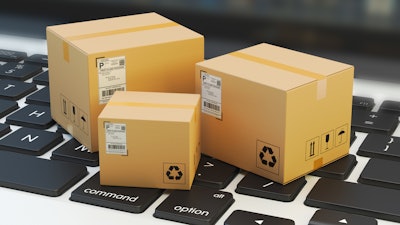 Last year was a headache for consumers and retailers who depend upon prompt, hassle-free delivery. Increases in online shopping changed how many of us conduct business, resulting in an eCommerce boom, but production, manufacturing, and shipping weren't always able to keep up. Delivery bottlenecks and other disruptions hurt stakeholders at every point along the supply chain and cost eCommerce companies money and customers.
Your goal as a business should be to leverage the pandemic to your benefit by mitigating such issues to create a reliable online business that will thrive in any economy. How you handle order fulfillment is a big part of that success. Whether you're launching an eCommerce startup or transitioning to an online business model, how you handle shipping can make or break your brand.
How Shipping Affects Brand Perception
A customer's willingness to continue doing business with you is dependent upon the positivity of their shopping experience. Return customers are easier and more cost-effective to market to, and they tend to spend more during each transaction. Loyal customers also make great brand ambassadors who provide free word-of-mouth advertising and help to increase brand recognition.
The speed and reliability of your shipping is one factor which impacts customer opinions of your brand as much as the quality of your products. The numbers don't lie, as a strong majority of respondents according to one recent survey cited fast delivery as the top reason for a perceived favorable shopping experience. In fact, the top five reasons for a customer to describe their online shopping experience in glowing terms related to the checkout and delivery process.
Shipping Best Practices
The undisputed leader when it comes to delivering the goods is currently Amazon. This online shopping behemoth commands a greater market share than the next four eCommerce competitors combined. While most SMBs can't hope to compete with a company that serves more than half of the nearly $4.3 trillion online shopping market, you can earn their share by following industry standards for shipping best practices.
Create a Viable Strategy
Order fulfillment doesn't begin when the product is loaded onto a truck. It starts with inventory management practices that ensure the correct item is in stock and ends with a satisfied customer posting rave reviews on social media.
In between, you should ensure your customers have a seamless checkout experience and have the shipping options they need. Consider automatic invoicing software that allows customers to instantly pay with a credit card and generates invoices with your company logo and brand theme to make your business look professional.
In addition to creating and marketing a quality product at a reasonable price, your strategy should revolve around how you'll get your products into the customer's hands quickly and in good condition. The most important considerations of your shipping strategy include cost-effectiveness, reliability, flexibility, and budget. You should also keep your audience needs in mind and make sure they have multiple options for payment and shipping selections.
Create a Unified Order Fulfillment Team
Exemplary customer service should be an organization-wide priority. In brick-and-mortar businesses, the main aspects of customer service are conducted in-house, although some of the logistics may be outsourced by necessity. With eCommerce retailers, there are additional factors to keep in mind when working with third party manufacturers, suppliers, and shipping mediums.
Part of your strategy should be to maximize supply chain resilience by considering each arm of your order fulfillment and delivery network as an extension of your brand. This includes everyone from the web designer who configures your product pages and shopping cart to shipping partners and warehousing centers.
In addition, your customer support team should be fully trained, knowledgeable, and empowered to field questions and implement actionable solutions to customer inquiries. If you use AI chatbots for customer service, make sure the experience is as informative and "human" as possible. As the main point of contact after an order is placed and/or delivered, customer service information should align with that of your brand and your shipping partners.
Put Customers in the Driver's Seat
Customer satisfaction improves when the buyer feels they have control over the process and outcome. You can put the customer in the driver's seat figuratively-speaking through implementing customer portals at strategic points along the supply chain, order tracking, and other self-service options so they know where their orders are.
Also, consider having options for expedited shipping. Standard delivery can take up to a week, so if customers need their items sooner, you can offer options like expedited shipping, two day shipping, or overnight, if that's feasible. Many customers will pay a little extra if you can provide same-day delivery, and this is where warehousing products close to your main service zones helps speed up delivery.
Don't Underestimate the Importance of Packaging
Think of all the brands you know, and you'll notice that they all have recognizable packaging designs. When it comes to shipping, top brands have an identifiable logo, sturdy construction, and secure wrapping. These details are an important part of your brand image, and they can go a long way in creating loyal customers.
Don't rely simply on what's available from your warehouse or shipping company. Take the time and money to have custom packaging materials designed just for your brand. Stellar companies can make every part of the product, including its wrapping, add value for the customer.
Investigate a Range of Shipping Options
Some businesses found out the hard way at the height of the pandemic why it's bad to offer limited shipping options, and many of the changes made may have long-lasting impacts on eCommerce retailers. Whenever possible, try to have several possible shipping options available to avoid disruptions and delayed shipments.
Many companies use a combination of USPS, FedEx, UPS, and other national shipping services to get products to their customers. Your options depend upon your service area, availability, and cost. Many companies can offer shipping discounts for high-volume and frequent shippers, so you should look for companies that offer traceable delivery services and accurate arrival times.
The price you charge for shipping will also set you apart from your competitors. Whenever it's feasible, try to offer free or flat rate shipping. But some customers will also want to pay a little extra for premium services, so consider offering one-or-two-day shipping for a fee if feasible.
There are ways that you can absorb the price of providing free shipping to customers without it breaking your budget. For instance, you can offer free shipping with a minimum purchase amount. You could also offer free shipping as part of a loyalty program for return customers, or new customers could earn free shipping on their first order.
Leverage Technology
From 5G smart warehouses to shipment tracking apps, technology is making the whole supply chain more intelligent, cost-effective, and efficient. You should join the trend by investing in software and web platforms that are especially suited to eCommerce, as well as order management software that provides accurate information in real time.
According to industry expert Gary Stevens at Hosting Canada, even small businesses can benefit from marketplaces run by larger corporations (Amazon, Ebay, Etsy, etc.) if they use the right tools. "48% of people start to search for a product on marketplaces," Stevens says. "That means that half the people out there are turning to Amazon, Ebay, or Etsy for a solution to their problem," and your small business can integrate with these marketplaces through the right eCommerce platform.
Conclusion
You don't have to aim for global eCommerce domination to be a success. By adhering to the best practices for product shipping and delivery, you'll increase revenue and brand loyalty exponentially. The payment and shipping experience is one of the key ways to start your digital transformation and thrive in the post-pandemic eCommerce space. The result will be a thriving online business that consistently serves its target audience well into the future.