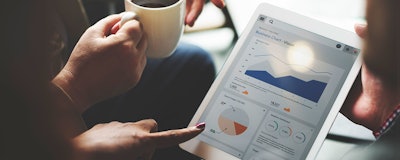 Mounting demand for increased efficiency and cost reduction continue to apply pressure on manufacturers to deliver. Combined with external challenges, it is crucial for businesses to be nimble to remain competitive. Decision makers are grappling with major disruption, but if viewed with a different lens, they may be keys to success. Below are ways to transform five current disruptions into opportunities that can improve operations and maximize margins.
Re-examining the Sales Model and Focusing on Inside Sales
Tough competition breeds an environment where consumers are in the privileged position of choice. The natural turnover also means that preferences of customers, or buyers, are varied. These changes in buyer environment and profile means that exceptional service is even more vital to respond to customer preferences. With a shift in the expectations of the buying experience, manufacturers must re-focus on protecting existing customer relationships at every step of the transaction and prevent potential customer losses from a bad experience. To ensure profitability isn't impacted, the sales team must dedicate time to understanding customer needs. As a result, the traditional sales team structure is no longer the optimal method to achieve this.
Previously taking on a smaller supportive role handling sales transactions, inside sales reps are now central to providing high quality service. The inside sales team must invest their time owning customer accounts and personalizing service to secure customer loyalty and increase retention. To support the shift from manual back-office functions, automation of the manual components of their work can help free up time for reps to redirect their attention to building customer relationships and loyalty. For example, eliminating the time-consuming labor of inputting purchase orders would mean more opportunities for up-selling and cross-selling. It also gives inside sales the opportunity to devote time to providing superior customer service.
Improving the Internal E-commerce Platform Alongside New E-marketplaces
Industrial manufacturers and distributors alike are attempting to match unprecedented customer experience, pricing and processing speed in the era of e-marketplace growth. New sales channels including Amazon Business provide more suppliers an opportunity to sell their products online to new targets, those that previously were limited due to geographical limitations. Factors like order-to-cash cycles (O2C), fast and accurate order placement and fulfillment, have become table-stakes when meeting elevated customer expectations.
To stay relevant, decision makers should think about how they can create a similar buying experience for customers. At the same time, it is also worth looking at what e-marketplaces lack, which is technical product support, for an opportunity to maintain competitiveness. To capture this unique opportunity, automation of sales documents not only speeds up the O2C cycle, but also ensures accurate, fast, and 24/7 order processing. In the process, as previously discussed, inside sales or CSRs can evolve into true product experts who can offer the value-add of addressing customer queries and troubleshooting product issues.
Unlock the Potential of Unstructured Data
Unstructured data is data that is not contained within a recognizable, organized structure and format. Given that it's difficult to mine and analyze, data from unstructured sources is often overlooked, with around 78 percent of organizations actually having little or no understanding of their unstructured data. However, most businesses still continue to focus on e-commerce or punch-out for organized transaction data. While it's easily accessible, decision makers are missing out on a significant amount of actionable insight that is of extensive value in the scope of daily operations. For example, data extracted from emailed orders can introduce patterns like timing of order placements and how much time it takes to serve each customer.
To take advantage of this typically unused resource, manufacturers should consider programmatic analysis that can transform raw, unstructured data into useful digital data for simple analysis. Improved awareness of customer transaction behavior allows for more accurate decision making. With a more comprehensive summary of information from both structured and unstructured sources, distributors can better allocate resources to target inefficiencies, in turn increase productivity and margins.
Understand the Real Cost to Serve
Time spent by sales reps on customer account support is an under-examined area of operations that can significantly impact margins. Often, manufacturers depend on total sales metrics as a measurement of success without understanding the full picture of cost to serve. It pays to rethink how effective transaction platforms like EDI or web portals are in delivering a smooth ordering experience. When the execution on these platforms experience exceptions to the defined business rules, CSRs are required to spend additional time on resolving issues, such as correcting inaccurate orders. Therefore, the cost to serve increases, but decision makers don't have the visibility into the true operational and financial burden.
Insight into exactly which accounts require the most time to serve, including knowledge of when customer transaction exceptions occur is vital. It helps to identify the accounts that are within forecasted margins and the ones that require more attention than originally expected. Decision makers can then use this information to optimize sales processes and ensure margins are maximized.
Execute Digital Transformation Without Risking Customer Satisfaction
While striving to implement digital solutions that promise major efficiency gains and cost reductions, decision makers sometimes overlook customer experience or lower its priority. However, customer satisfaction should remain front and center to minimize the possible erosion of customer loyalty. In the journey to digitize, it is important to first set objectives with full understanding of the potential harm to customer satisfaction to minimize customer loss.
Decision makers must consider solutions that are not only able to offer operational benefits, but also contribute to customer retention. The sales transaction process is a prime area for simple digital transformation. Automating routine and manual order data entry not only boosts efficiency and reduces costs, it also enables sales staff to concentrate on high quality customer service that will ultimately result in higher loyalty and retention.
Manufacturers will continue to experience more disruption and challenges as they continue to reshape the industry. Leading businesses should commit to identifying operational pitfalls that, with support from simple digital technologies, can be transformed into valuable resources. Instead of being reactive, take initiative to take advantage of challenges that can be leveraged for growth.
Earl van As is Vice President of Marketing & Product Management of ecmarket.