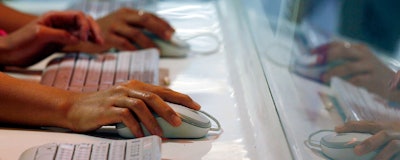 The same cookie cutter marketing tactics used by most big firms and B2B companies won't work for industrial companies. With an audience that is primarily focused on solving an immediate need, with substantial background on the subject matter, and a limited amount of time, the focus needs to be on those factors that matter most to key decision makers.
Which is why so many industrial websites — whether built years ago or by an agency with limited experience in manufacturing — are prone to common mistakes that can reduce your ability to generate leads.
Failing to Identify and Address Your Audience
You know your audience better than anyone, but is that reflected in your website? For the vast majority of industrial companies, the answer is unfortunately no.
Your website should speak directly to the specific questions and concerns you know your audience has. If you offer a custom manufacturing process, you're equally likely to get questions related to engineering concerns about material selection and edge type as you are about cost and lead time. If you are an OEM selling to the oil and gas industry, you know there is some degree of seasonality in contact requests from procurement vs. maintenance.
Your website should reflect this not only in the pages you create, but in the headlines and copy on your homepage and main service pages.
Telling, Not Showing Your Products and Services
The Internet is already a strikingly impersonal space. For an industry that relies so heavily on handshakes and personal meetings, it's hard to build trust digitally. So your website needs to do everything it can to cross the most common barriers to trust. These include:
Images of your shop floor and equipment
High quality images of your products
Examples of custom work you've done for past customers
Examples of the customers you've worked with when possible
Pictures of the key members of your team
Photography can be costly, time consuming, and invasive, but the benefits are immense, and a website with little or no imagery just won't get the job done.
Failing to Capture Lead Information in Exchange for Content
If you already have PDFs of commonly requested documents on your website, awesome. That's the first step to generating new leads online. But if you're not asking for at least a name and email address in exchange for those documents, you could be missing out on a major opportunity.
There is real value in something as simple as a compatibility chart or ISO certification, and you should ask for contact information before someone can access and download that document.
Not Uploading Your Documentation
If you haven't gotten as far as uploading those documents, this is a very important step. Increasingly, procurement will make decisions based on extensive research performed on company websites and online repositories.
Which means, if you don't offer the commonly requested documents procurement and purchasing managers need to see before even considering your company on your website, you may never enter the conversation. For now, upload everything you can upload. This might include:
ISO and Other Quality Certifications
Linecards or Brochures of Your Products and Services
Compatibility Charts for Your Products with Chemicals and Other Materials
Materials Charts
Sizing Charts
Proper Use and Installation Documents
Other information procurement will likely need from you that you can preemptively offer on your website includes:
Quality and On Time Record Statistics
Examples of Past Work
Approved Supplier Lists for Other Companies
If you can provide all of these resources in advance, you'll be in a better position than the vast majority of your competitors and at a good starting point when discussing a potential contract with your prospects.
Making it Hard to Find and Contact Your Business
Most industrial websites feature one or two contact points — a simple contact form and a Request for Quote form or button. This is a good starting point, and it's recommended that you keep both. Some people simply aren't ready to request a quote and may have a quick question instead.
So if your site doesn't currently have both of these options clearly visible on all pages, that's the first step in updating access to your contact information.
The second step is to ensure you integrate this contact information into each new piece of content you write, placing Call to Action buttons in the sidebar of your site and below each blog post. You should also make it easily visible at the top of the page — with a link to the contact page and a phone number for those who would prefer to contact you directly.
Your contact page and RFQ page should have a form through which people who prefer not to call can reach you as well. These seemingly simple tasks are often overlooked and can result in lost traffic, no matter how informative your site is.
Only Writing About Company News
If you are already updating your website semi-regularly with news stories or blog posts, fantastic! You're a big step ahead of a lot of websites (both industrial and not). But it's easy to fall into the trap of posting only information about your company.
One of the most effective resources you can provide to visitors on your site is informative educational content that relates to the most common problems they have. Those engineers who have questions about material selection? Write a blog post or a white paper that addresses that question. The purchasing managers who ask you about the factors that influence cost for your services? Prepare a short chart that explains the process to them in greater detail.
The best part is that you already know the questions these people are asking. Your sales team hears them all day. Gather these questions up and write a short article — between 500-800 words — addressing each of them and you'll almost certainly see benefits from your efforts.
Not Updating Your Site for Mobile Access
A lot of manufacturing websites are outdated. Built 10-15 years ago, they've acted more like brochures than proper introductions to the companies they represent, and for a long time that was fine.
But an increasing number of decision makers and influencers are doing their research online and expect to see a modern, easy to use website when they look up your company. Having an up to date design that represents your brand and looks good is a must. At the same time, it should be mobile responsive.
In some industries, mobile traffic makes up as much as 50 percent of site visits. For manufacturers that number is closer to 20 percent, but it continues to grow as more people use their tablets and phones to access information online. If your site isn't optimized, you could be missing out on a big chunk of traffic.
Building a Website that Speaks to Your Audience
It's easy to write off a new website as an unnecessary expense that won't impact your bottom line. But the truth is that website traffic, conversion rates, and sales lead quality are driven as much as if not more so than any other factor by your website.
If you want that website to be a strong representation of your brand that generates leads, grows business, and gains you access to some of the top potential customers in the industry, it needs to speak their language and be designed with industrial buyers in mind.
The seven issues in this article are a great starting point for quick optimizations that will help your site perform better. Do these things alone and you'll be several steps ahead of most of your peers.
Tim Kelsey is the Director of Marketing Services at Pronto Marketing.