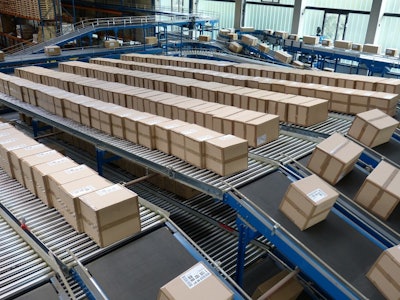 In this day and age, customers are attached to everything via the internet. Consumers generally prefer to make their purchases digitally, via a phone, tablet or computer, rather than in a brick and mortar store. This saves them the hassle of having to deal with lines and pushy sales people. Consumers prefer to make their purchases from the comforts of their own home, in a super easy process that is as simple as a few clicks of a button, so that they can move on and save time for other tasks.
The digitization of consumers' purchasing habits is a reason, now more than ever, for manufacturers and business owners to further connect and build direct relationships with the end users and consumers of their goods or services via B2C and B2B commerce platforms.
B2B commerce platforms and ecommerce for manufacturers are unique opportunities for manufacturers and suppliers to meet their customers' constantly changing goals and needs. Not only are they able to meet customer demands, but they are able to exceed them by providing a seamless and easy-to-use ordering experience for their customers, no matter what stage of the business-manufacturer relationship. Distributors and manufacturers are realizing the importance of adopting a B2B commerce platform to help improve their revenue stream and set them apart from their competition in order to build long term profitable relationships.
Manufacturers are able to make more revenue, because of more sales from their direct customer relationships. In addition to this increased revenue, manufacturers are able to cut certain costs, including some of the costs associated with serving customers and providing good customer service.
Instead of having to hire order-takers and people to sort through and manage the incoming orders to be filled and processed, manufacturers are able to automate the process and offer their customers self service options such as automatic re-stocks and low inventory notifications. These self service options make fulfilling customer orders seamless and more efficient for both parties. It also adds to the customer service experience. allowing them to place orders and check the status of orders, and even research future items, any time of day that they want, from anywhere that they want.
Additionally, B2B commerce platforms eliminate the need for manufacturers to hire costly multiple staffloads for order fulfillment and customer service salespeople, because all orders will be processed online and a few customer service representatives can be available via a computer for their customers, day or night.
B2B ecommerce for manufacturers is an integral part of the industry and is a necessity for success. Tech savvy customers have paved the way for digital purchasing power and the demand to complete purchases easy and seamlessly. Customers now prefer to have the entire process streamlined and automated, so they can see what's happening and the status of their order or service in real time. This all means manufacturers, distributors and businesses alike need commerce sites with functionalities that support and exceed the customer demand, providing a seamless and customer-oriented purchasing experience.
Mark Bartlett is Chief Experience Officer at FPX.