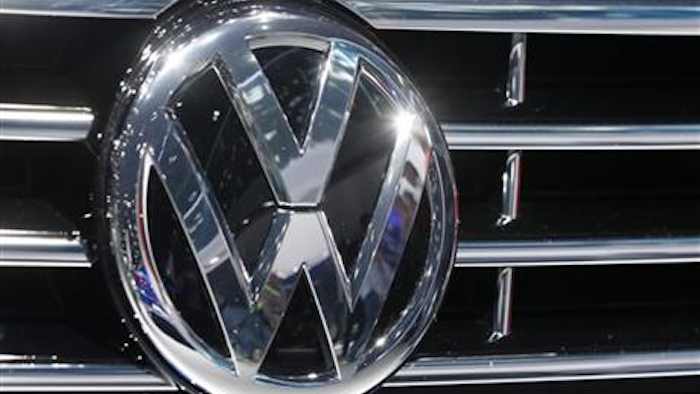 Federal authorities appear to be gearing up for a wide-ranging look into Volkswagen's practices in light of the scandal over its diesel emissions levels.

The Wall Street Journal reported Friday that those involved in the VW probe include the Justice Department's fraud and environmental investigators, the Federal Trade Commission, the U.S. attorney's office in Detroit and the Detroit office of the FBI.

Justice Department officials can pick from a number of federal prosecutors to take up such broad cases, and the Journal suggested that the selection of Barbara McQuade of Michigan's Eastern District could be an early indicator of how aggressive the investigation and prosecution will be.

McQuade previously prosecuted former Detroit Mayor Kwame Kilpatrick on corruption charges.

The FTC, meanwhile, will likely look into allegations of fraudulent advertising regarding VW cars.

The company last month admitted to installing software in millions of diesel vehicles worldwide that was designed to deliberately manipulate emissions levels during government tests.

The company let go of its CEO and other top officials and is prepared to initiate a massive recall, but the Journal report indicated that prosecutors are examining many avenues that could lead to criminal charges.

The Environmental Protection Agency said fines for each of the U.S. vehicles could total more than $18 billion, and a settlement on other charges could also reach into the billions, David Uhlmann of the University of Michigan told the Journal.

Meanwhile, reports out of Volkswagen's native Germany suggest that the scandal may not involve as many company officials as initially thought.

German magazine Der Spiegel reported that "at least 30 people" were involved, but the prosecutors' office said the number who could potentially face charges is in the single digits.

VW also announced Friday that it will tap Christine Hohmann-Dennhardt, a former judge in Germany and a compliance executive from rival automaker Daimler, to oversee its integrity and legal affairs efforts.