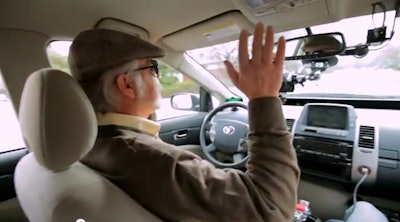 IBM announced it has been selected by Toyota Motor Corporation to build and design a new application development platform that will foster the creation of in-car services to improve the driver experience. The project is part of Toyota's new telematics service, called T-Connect, and aims to accelerate application development and deployment as well as enhance in-car services that will shape the future of connected vehicles.

Toyota and IBM will work together to create an onboard devices and application development environment for Toyota Open Vehicle Architecture. This single development platform will bring together an ecosystem of mobile app developers and content providers that provide content for T-Connect. Using the IBM platform, app developers and content providers will be able to better collaborate on building and designing apps for in-car services.

A report issued by the GSMA and conducted by research firm SBD cites that the global connected vehicle market is predicted to be worth nearly $53 billion in 2018, up from $17 billion in 2012 1. As the automotive industry continues to produce new vehicles with advanced in-car technology, the demand for developers is increasing as automakers ramp up their development efforts to create apps for the next generation of connected vehicles.

"As the industry continues to move toward bringing fully connected vehicles to market, new requirements for leveraging innovations in technologies like mobile continue to emerge," said Dirk Wollschläger, general manager Global Automotive Industry, IBM. "The connected vehicle transformation will require collaboration across disciplines. We are proud to start on that path with Toyota and nurture the power of its thriving ecosystem," he said.

The platform will also offer a Software Development Kit (SDK) for developers of onboard device applications. The software allows onboard devices to work on a single application platform, making it easier and faster to design and develop applications.By using an emulator, it is possible for developers to smoothly transition from a test environment to execution of applications on onboard devices for debugging.

IBM Lotus Expeditor for Automotive is middleware that creates composite applications. It provides client integration tools to deploy and manage composite applications as part of a flexible environment. IBM delivers IBM Lotus Expeditor for Automotive for the open in-car application development and deployment platform with key features including runtime environment and lifecycle management for onboard-device applications, multiple application control, access to vehicle-specific services, user and license management, and more.