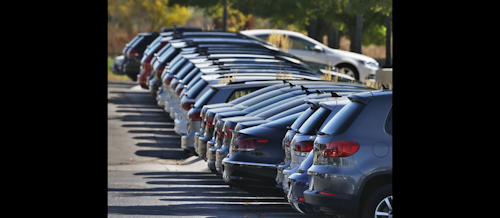 The top automakers in the U.S. generally reported improved November sales compared to the same month in 2015 — which had two fewer selling days.

Fiat Chrysler, however, reported in its latest monthly numbers that sales slid by 14 percent over that span. The company blamed decreased sales to rental fleets for most of the decline and noted that retail sales were off by 2 percent.

Strong sales of larger vehicles continued to benefit its Jeep and Ram brands, which increased by 8 percent and 11 percent, respectively. Dodge fell by 2 percent, while its flagship brands slid sharply. Chrysler sales fell by 27 percent while Fiat declined by 19 percent.

General Motors and Ford, FCA's Detroit rivals, reported increased November sales on Thursday, as did top overseas producers Toyota, Honda and Nissan.

Those six automakers accounted for more than 75 percent of the U.S. auto market in October, according to The Wall Street Journal.

GM sales grew by 8 percent, led by 22 percent and 17 percent gains by its Buick and Cadillac brands and more modest increases — 9 percent and 5 percent — by GMC and Chevrolet.
Ford sales climbed by 5 percent with the help of a 19 percent increase by its Lincoln brand.

Nissan and Honda reported record sales for the month of November as their sales climbed by 7.5 percent and 6.5 percent, respectively. Toyota sales grew by 4 percent.

Volkswagen, meanwhile, reported sharply improved sales compared to the previous November, when the German automaker was in the throes of the scandal over its diesel emissions. Although sales increased by 24 percent over that span, its 2016 monthly numbers were still below its totals for November of 2014.