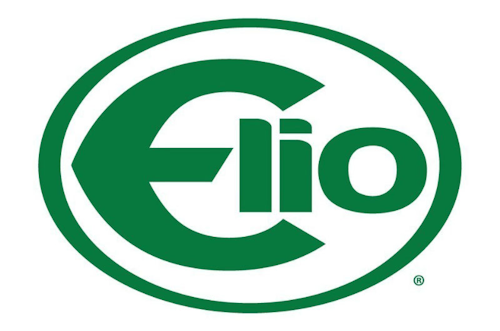 PHOENIX — Elio Motors, Inc., the startup vehicle manufacturer planning to launch a three-wheel vehicle that will get up to 84 mpg with a set $7,300* base price, announced Hyundai Dymos as its seating manufacturing partner. Hyundai Dymos will set up production capability onsite at Elio Motors' Shreveport, LA, manufacturing facility.
The Hyundai Dymos investment in this production capability will help create additional jobs in Shreveport. In addition, it will provide just-in-time seating inventory to Elio Motors, which will help control costs.
"This is another step in the right direction for our company, our future customers and the Shreveport community," said Paul Elio, founder and CEO of Elio Motors. "We are thankful for Hyundai Dymos manufacturing support, its commitment to our long-term success and its commitment to Shreveport."
The move further supports Elio Motors' plan to bring many of its core suppliers into its manufacturing facility in Shreveport. The onsite supplier team helps control costs by reducing inventory and simplifying logistics. In addition, bringing its supplier partners to Shreveport is good for the community's economy.
Hyundai Dymos was launched by Hyundai Motor Group in 1994. In addition to Shreveport, the company has North American operations in West Point, Ga., San Luis Potosi, Mexico, Monterrey, Mexico and Farmington Hills, MI
"Elio Motors is a unique and innovative company, both in their vehicle design and how they interact with their supplier partners," said Randy Baker, general manager, sales, marketing and quality assigned to Elio Motors. "We are proud to be part of this revolutionary vehicle launch and look forward to bringing onboard new teammates in Shreveport."
The Hyundai Dymos announcement is the latest important step forward for Elio Motors in 2016. Among milestones that the company has achieved recently:
Raising nearly $17 million through a Regulation A+ stock offering
Publicly listing its stock on the OTCQX
Launching its innovative new ePlus mass personalization system, and
Unveiling its E-Series vehicles, a limited number of engineering vehicles utilized for final testing and validation purposes.
"We continue to move forward with long-term operational planning, vehicle testing and engineering and have made remarkable progress throughout 2016," Elio said. "We are gaining momentum, and gaining commitments from our supplier base to come toShreveport is crucial to our long-term success."