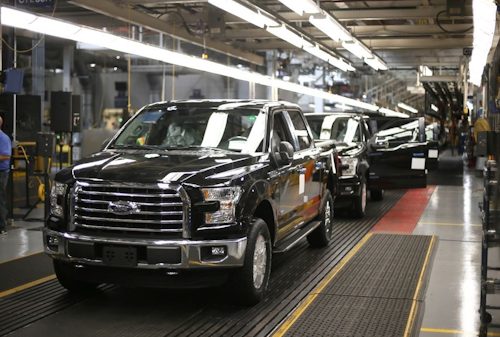 Federal authorities are reportedly investigating potential brake problems on hundreds of thousands of Ford F-150 pickups.
The Associated Press reports that the National Highway Traffic Safety Administration received 33 complaints about issues with the brakes on the truck, which has been the best-selling vehicle in the U.S. for nearly four decades.
Nearly all of the problems were reported to the agency within the past year; they included brake pedals that fell to the floor and failed. Mechanics reportedly told affected drivers that leaking brake fluid from the master cylinder to the brake booster was the culprit.
The New York Times reported that the issue caused four crashes but so far has not resulted in any injuries.
The NHTSA probe include 420,000 trucks from model years 2013 and 2014 with 3.5-liter, six-cylinder engines.
Ford, which told the AP that it would cooperate with the investigation, indicated that additional F-150s have the same braking system.