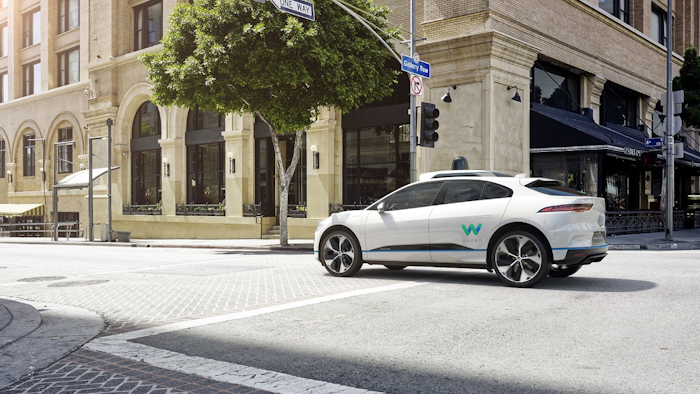 Waymo has purchased about 20,000 Jaguar vehicles for a self-driving car project, according to the Wall Street Journal.
Alphabet-owned Waymo plans an autonomous taxi service which could rival Uber. Right now they have a leg up in at least one state: Arizona Governor Doug Ducey suspended Uber's self-driving vehicle testing after a pedestrian fatality on Sunday.
The car of choice for Waymo is the all-electric Jaguar I-Pace, which brings a luxurious element to the ride and checks all the boxes Waymo needed in terms of tech.
"Its size makes it ideal for city driving. Its big, fast-charge battery means it can drive all day, which is perfect for our self-driving service," Waymo wrote in a post on Medium.
Waymo envisions deploying the cars as a ridesharing service with some quirks specific to level 5 autonomy: "The self-driving products of the future will be designed around passengers, not drivers. That means riders will be able to choose from a broad array of options that will match their very specific needs: one for working remotely as you commute, one for dining with friends, even one designed for napping!"
Of course, consumers have to trust that the technology works before riding inside mobile nap pods will become the new normal. Waymo wants to deploy in 2020, with testing starting this year. Those 20,000 SUVs will be built in the first two years of the program. Waymo also has a deal with Chrysler for its Pacifica hybrid minvans, for passengers who need more space in their self-driving experience.