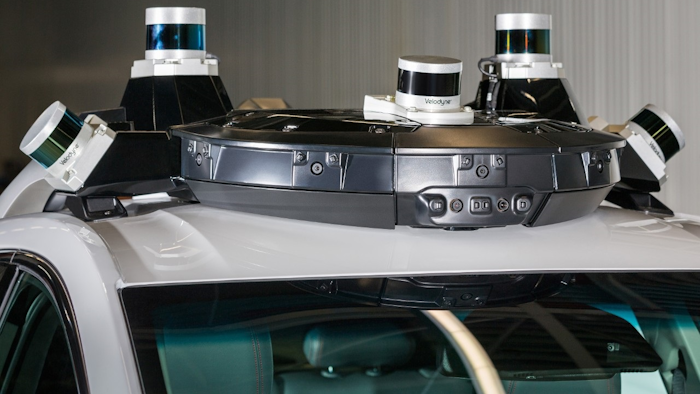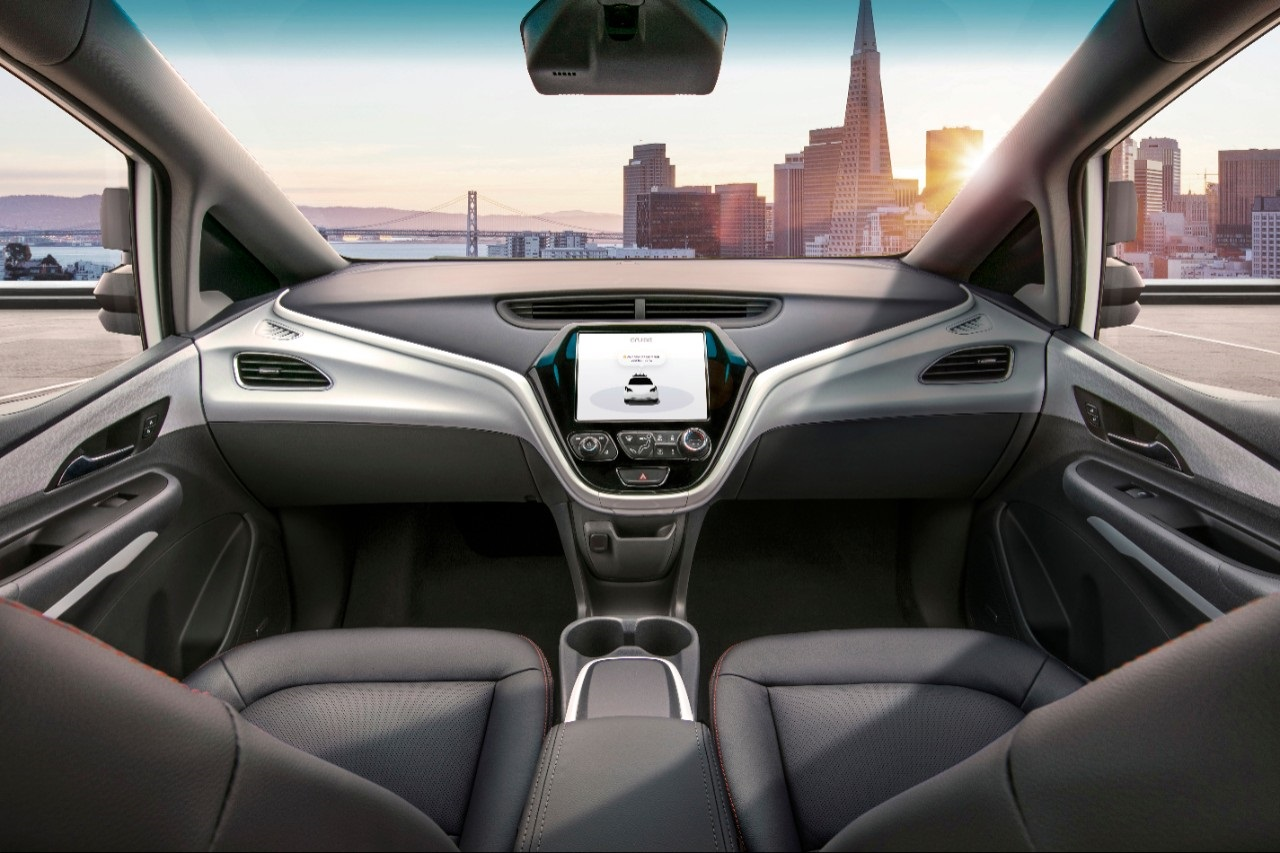 General Motors (GM) plans to spend $100 million to develop cars with no steering wheel or pedals.
On Thursday, March 15, GM President Dan Ammann said, "We're continuing to make great progress on our plans to commercialize in 2019. Our Orion and Brownstown teams have proven experience in building high-quality self-driving test vehicles and battery packs, so they are well-prepared to produce the Cruise AV."    
The Orion Township, Mich. plant will deliver production versions of the new vehicle, which is called the Cruise AV and follows the philosophy that a level 4 or 5 autonomous car, which does not need a human driver, should have a cabin designed with this control level in mind. The concept art shows a cockpit with a touch screen and two passenger seats.
The Brownstown Township, Mich. assembly plant will be used to produce the batteries for the Cruise AV. The Brownstown team currently assembles lithium-ion batteries for the Chevrolet Volt, Malibu Hybrid, Silverado eAssist, GMC Sierra eAssist, Buick LaCrosse Hybrid, and Cadillac CT6 Plug-In vehicles.
The $100 million self-driving initiative will be used across both factories. Brownstown workers will also expand their work into roof module production for the Cruise series; these roof modules include LIDAR, cameras, sensors, and additional hardware and will be produced on a dedicated line.
"The UAW (United Auto Workers) is committed to preparing our members for the future of advanced mobility and this investment recognizes our willingness to work together to build these self-driving vehicles," said Cindy Estrada, vice president and director, UAW General Motors Department. "Whether it involves traditional vehicles or advance technology, our members are highly capable of delivering great products."
More than 200 test vehicles have already been assembled at the Orion facility since the project began in January 2017.