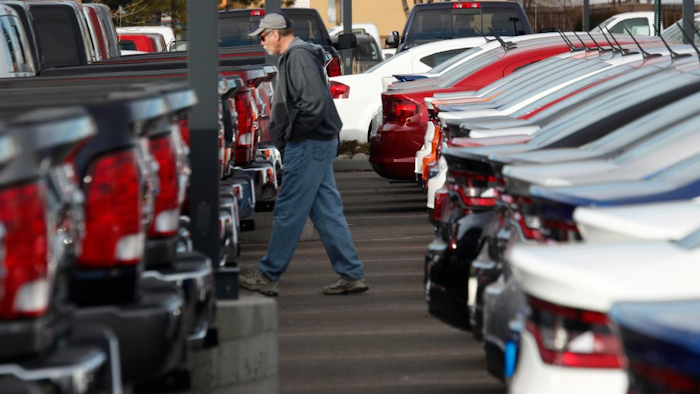 U.S. auto sales were expected to fall slightly in November as demand for post-hurricane replacement vehicles slowed down.
Sales of new cars and trucks jumped in September and October after the hurricanes in Texas and Florida. But November sales were expected to drop 1 percent from the year before to 1.36 million vehicles, according to Kelley Blue Book.
General Motors Co.'s sales were down 3 percent in November. Fiat Chrysler's sales dropped 4 percent.
Ford Motor Co.'s sales were up 7 percent on strong demand for its trucks and SUVs and higher sales to rental car companies.
More automakers will report results later Friday.