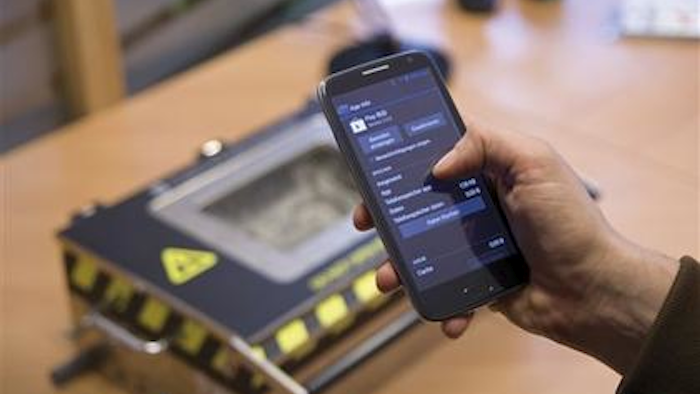 Check out some of this week's top headlines from across Manufacturing.net, from Indian factory workers killing the CEO over a dispute about work hours to a Chinese-made phone that comes with spyware.
Police: Indian Factory Workers Kill CEO
KOLKATA, India (AP) -- An angry mob of Indian workers wielding iron rods and stones beat the CEO of a jute factory to death in a dispute over increasing their working hours, police said Monday after arresting six workers.
The suspects — two detained Monday and four on Sunday — are expected to be charged with murder, vandalism and other crimes allegedly committed when the mob of about 200 workers stormed the office of 60-year-old H.K. Maheswari in the eastern Indian state of West Bengal, according to Hooghly District Police Superintendent Sunil Chowdhury.
Maheswari had denied their earlier request to work and be paid for 40 hours a week at the North Brook Jute Mill, instead of the current norm of 25. He had also proposed shutting down the mill for three days a week to limit mounting financial losses, according to the factory's general manager, Kiranjit Singh. Continue reading...
---
Report: Chinese Smartphone Comes Preloaded With Spyware
BERLIN (AP) -- A cheap brand of Chinese-made smartphones carried by major online retailers comes preinstalled with espionage software, a German security firm said Tuesday.
G Data Software said it found malicious code hidden deep in the propriety software of the Star N9500 when it ordered the handset from a website late last month. The find is the latest in a series of incidents where smartphones have appeared preloaded with malicious software.
G Data spokesman Thorsten Urbanski said his firm bought the phone after getting complaints about it from several customers. He said his team spent more than a week trying to trace the handset's maker without success.
"The manufacturer is not mentioned," he said. "Not in the phone, not in the documentation, nothing else." Continue reading...
---
Income Gap Widens As Factories Shut Down
READING, Pennsylvania (AP) -- In August 2008, factory workers David and Barbara Ludwig both treated themselves to new cars. With David making $22 an hour and Barbara $19, they could easily afford the payments.
A month later, Baldwin Hardware, a unit of Stanley Black & Decker Corp., announced layoffs at the Reading plant where they both worked. David was unemployed for 20 months before finding a janitor job that paid $10 an hour, less than half his previous wage. Barbara hung on, but she, too, lost her shipping-dock job of 26 years as Black & Decker shifted production to Mexico. Now she cleans houses for $10 an hour while looking for something permanent.
They still have the cars. The other trappings of their middle-class lifestyle? In the rear-view mirror.
The downfall of manufacturing in the U.S. has done more than displace workers and leave communities searching for ways to rebuild devastated economies. In Reading and other American factory towns, manufacturing's decline is a key factor in the widening income gap between the rich and everyone else, as people like the Ludwigs have been forced into far lower-paying work. Continue reading...
---
Industry Agrees To Ban 'Microbeads'
TRAVERSE CITY, Mich. (AP) -- Environmentalists in Illinois expected a battle royal over their call for a statewide ban on "microbeads" — tiny bits of plastic used in personal care products such as facial
scrubs and toothpaste that are flowing by the billions into the Great Lakes and other waterways. Discovered only recently, they're showing up inside fish that are caught for human consumption, scientists say.
But instead of resisting, leading companies quickly collaborated on a ban that was enacted by the state legislature this spring. And with similar measures now pending in at least three other large states and in Congress, the extinction of microbeads is taking shape as one of the unlikeliest events in the politics of nature: a low-stress compromise by interest groups that are often at each other's throats.
"To have that happen in one year is rare," said Jen Walling of the Illinois Environmental Council, recalling the pessimistic response when she initially sought legislative sponsors. "I was not predicting we'd get it done at all." Continue reading...
---
GM Recalls Top 20M Globally
DETROIT (AP) -- General Motors is recalling another 3 million cars because of a defect that causes a similar problem to one that led to an earlier massive recall of small cars, and is linked to 13 deaths.
The ignition switches in Chevrolet Impalas, Cadillac Devilles and five other models can slip out of the "run" position if the keychain has too much weight on it and the car is jarred, for example, by hitting a pothole. To fix the problem, GM will revise or replace the key.
Similar to the 2.6 million small cars GM began recalling in February, drivers of the newly recalled models could experience an engine stall, loss of power-assisted steering and brakes, and the air bags may not inflate in a crash. GM says the latest recall involves six injuries and no deaths, and is related to the design of the key. A mechanical defect in the switch is at the heart of the other recall. Continue reading...
---
$1,000-A-Pill Sovaldi Jolts Health Care System
WASHINGTON (AP) -- Your money or your life?
Sovaldi, a new pill for hepatitis C, cures the liver-wasting disease in 9 of 10 patients, but treatment can cost more than $90,000.
Leading medical societies recommend the drug as a first-line treatment, and patients are clamoring for it. But insurance companies and state Medicaid programs are gagging on the price. In Oregon, officials propose to limit how many low-income patients can get Sovaldi.
Yet if Sovaldi didn't exist, insurers would still be paying in the mid-to-high five figures to treat the most common kind of hepatitis C, a new pricing survey indicates. Some of the older alternatives involve more side effects, and are less likely to provide cures.
So what's a fair price? Continue reading...
Every Friday, we will be rounding up the most popular news items of the week based on site traffic. Feel free to share your thoughts, questions or concerns by sending an email to amy.lawrence@advantagemedia.com.