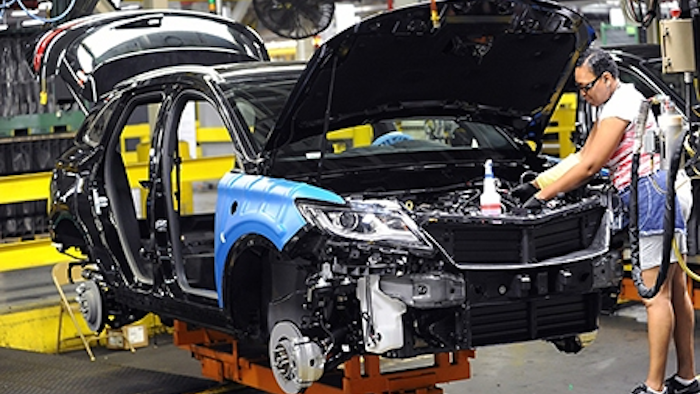 Ford Motor Company reported the hiring of 300 new employees and a $129 million investment in Louisville Assembly Plant to support production of the all-new 2015 Lincoln MKC.
According to a release from the company, production of Lincoln's newest vehicle began in May. MKC is the second of four new Lincoln vehicles being introduced by 2016, and will go on sale in China, along with the MKZ sedan, when the Lincoln brand debuts there later this year.
"Lincoln MKC is an important part of Lincoln as it attracts a new luxury customer," said Daryl Sykes, plant manager, Louisville Assembly Plant. "To have the opportunity to build an all-new vehicle - the first small utility ever from Lincoln - is very exciting for the hardworking men and women at Louisville Assembly Plant."