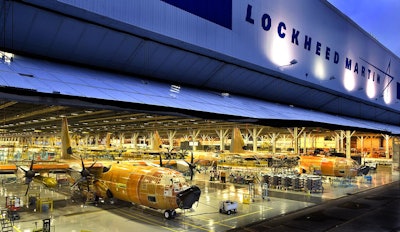 The U.S. Air Force says it is awarding Lockheed Martin a $7.2 billion contract to build 22 next-generation Global Positioning System satellites.
Air Force Secretary Heather Wilson said in a Friday statement the satellites, known as GPS 3 Follow-On, "will provide greater accuracy, and improved anti-jamming capabilities, making them more resilient."
Chip Eschenfelder, a spokesman for Lockheed Martin Space, says the satellites will be built at the company's Waterton campus in the Denver suburb of Littleton.
The Air Force says the first GPS IIIF satellite could be ready for launch in 2026.
Lockheed has been constructing 10 GPS 3 satellites for the Air Force under a previous contract.