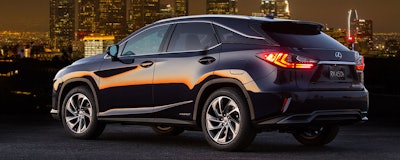 A Texas jury has awarded more than $242 million to a Dallas-area family who sued Toyota over what they said were defective front seats in their Lexus sedan.
Benjamin and Kristi Reavis alleged defects caused their front seat backs in a September 2016 rear-end collision to collapse on their two young children seated in child safety seats in the back. Their attorney said the 5-year-old daughter and 3-year-old son suffered severe head trauma and other injuries.
The Reavises' attorney, Frank Branson, said Toyota consciously chose to protect front-seat occupants from crash injuries such as whiplash at the expense of rear-seat passengers.
The Dallas County jury determined Friday that the seats were unreasonably dangerous and Toyota failed to warn of those dangers.
In a statement, Toyota said it sympathized with the Reavises and respects the jury's decision but believes the injuries resulted from factors specific to the collision, not defects. No decision has been made on an appeal.