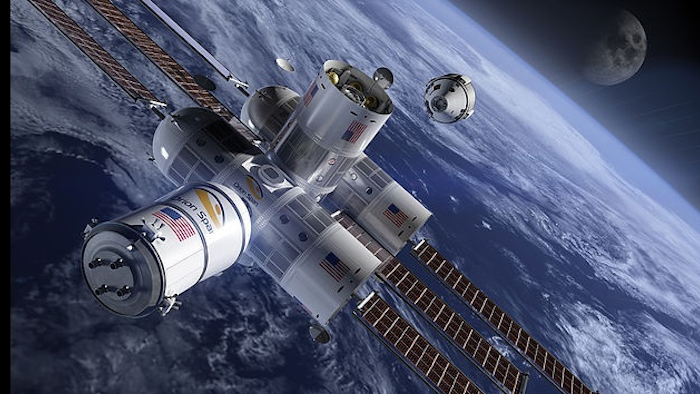 Space travel is a hot commodity right now, with commercial venture Virgin Galactic getting back on track with its space tourist business. The latest startup to shoot for the moon is Orion Span, which on Thursday announced a plan for a "space hotel" called Aurora Station.
There are plenty of reasons to believe that the project is rather ambitious with its goal of a 2022 opening. The startup plans to assemble the space module at its own facilities in Houston, Texas, and has announced some engineering partnerships, but has not yet confirmed any partnerships in regards to how the modules will be brought into orbit or how potential space tourists will go back and forth. The software development component is being performed in the Bay Area.
The project has been self-funded so far, with an investment round planned soon.
Orion Span also plans to turn the initial hotel into the center of an "orbital community," where people can buy condominiums in space. Once that is in place manufacturing of other modules could be performed on board the station itself.
"With technologically-driven innovation improving LEO (Low-Earth Orbit) access rapidly, costs falling, and learnings from the ISS, the time has now come to build permanent commercially-viable orbital communities," said Frank Bunger, CEO and founder of Orion Span.
Guests who want to stay at the hotel will need to put down $9.5 million, with refundable deposits of $80,000 being accepted now. That secures guests' places for three months of pre-flight training and 12 days in space, where up to six people (include two crew members) will stay in a 5,650 cubic feet module.