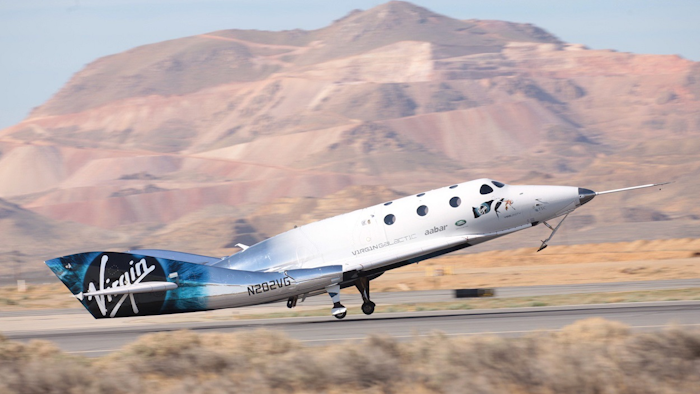 After a long fallow period following the fatal crash of one of its spaceplanes in 2014, Virgin Galactic has announced the successful completion of the first flight of its new vehicle. The Unity spacecraft launched on Thursday from a carrier plane above the Mojave Air and Space Port in California and traveled for about three hours.
In that time it achieved speeds of up to Mach 1.6, according to Virgin Galactic founder Richard Branson.
The Unity is based on designs for SpaceShipTwo, Virgin Galactic's 2016 model of the spaceplane. It intends to use Unity and two other spaceplanes to send high-paying tourists (it's $250,000 for a ride) to the upper atmosphere, using the space port as a base for the tourist industry.
The craft piggyback on their mothership until about 46,000 feet from the ground, where they boost into space for the highest-altitude tour.
SpaceShipTwo crashed in 2014, leading to the death of co-pilot Michael Alsbury and injury of pilot Peter Siebold. Investigators revealed the cause to be pilot error, as well as insufficient safeguards to prevent the early "feathering" which led to the crash. Testing resumed with the launch of the Unity in 2016.
While the first version of SpaceShipTwo was built by Scaled Composites, an aircraft developer, Virgin Galactic kept the Unity project in-house with manufacturing by a subsidiary, The Spaceship Company.