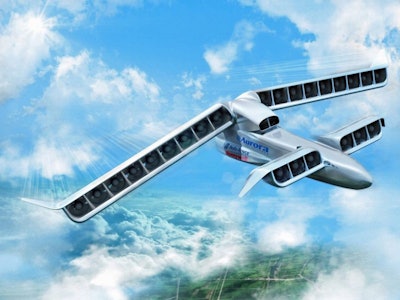 Boeing this week announced an agreement to acquire unmanned aviation systems developer Aurora Flight Sciences Corp. for an undisclosed price.
Virginia-based Aurora, founded in 1989, utilizes perception, machine learning and advanced flight control in its autonomous systems, which aim to establish robotic aircraft in future aerospace applications and vehicles. The company is also a developer of electric propulsion systems for aircraft.

Aurora collaborated with Boeing on prototypes in the past decade, and Boeing officials said their agreement would advance autonomous capabilities for both its military and commercial businesses.

The company has produced and flown more than 30 unmanned aerial vehicles to date.
"Together, these talented teams will open new markets with transformational technologies," said Greg Hyslop, chief technology officer and senior vice president of Boeing Engineering, Test & Technology.

Aurora will be known as "Aurora Flight Sciences, A Boeing Company" and retain an independent operating model as a subsidiary under the engineering division.

In addition to its Manassas, Va., headquarters, Aurora maintains offices in Ohio, Silicon Valley and Switzerland, as well as an R&D facility in Massachusetts and manufacturing plants in West Virginia and Mississippi. The company employs more than 550 people.

"As an integral part of Boeing, our pioneered technologies of long-endurance aircraft, robotic co-pilots, and autonomous electric VTOLs will be transitioned into world-class products for the global infrastructure," added Aurora founder and CEO John Langford.