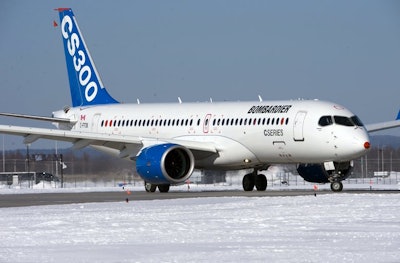 The U.S. Commerce Department is imposing more duties on Canada's Bombardier C series aircraft, charging that the Canadian company is selling the planes in America below cost.
The 80 percent duty comes on top of duties of nearly 220 percent Commerce announced last month. The case is a victory for U.S. rival Boeing.
The U.S. says Montreal-based Bombardier used unfair government subsidies to sell jets at artificially low prices in the United States.
Specifically, Boeing charges that Bombardier last year sold Delta Air Lines 75 CS100 aircraft for less than it cost to build them. But Delta has said Boeing did not even make the 100-seat jets it needed.
Bombardier can appeal the sanctions. The Canadian government can also take the case to the World Trade Organization in Geneva.