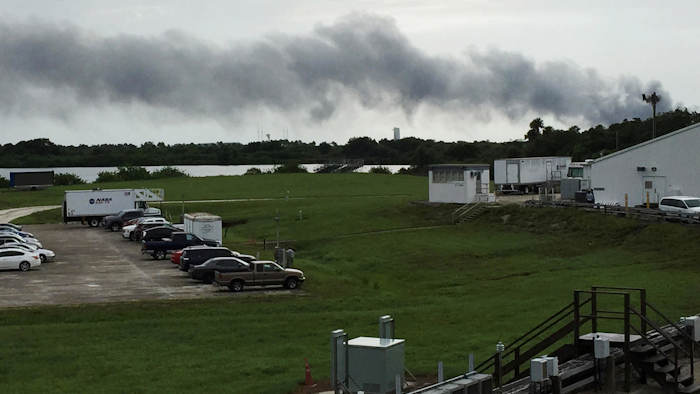 Conspiracy theories erupted about the explosion that destroyed SpaceX's Falcon 9 rocket after a Washington Post report suggested industrial sabotage could've been behind the blast.
A report in the Post over the weekend sent tongues wagging when it was revealed that SpaceX officials investigating the explosion requested access to the roof of a nearby building belonging to competitor United Launch Alliance.
The request came after still images from video evidence appeared to show a peculiar shadow and a white spot on the roof of the ULA building, according to the Washington Post.
ULA agreed to the inspection of its roof, and it can't be confirmed that SpaceX's direct competitor had anything to do with the blast.
As previously reported, the Falcon 9 rocket and its Amos 6 satellite payload were destroyed in the explosion on Sept. 1 during a pre-launch static fire test.
SpaceX later said a large breach in the cryogenic helium system of the second stage liquid oxygen tank was the cause.