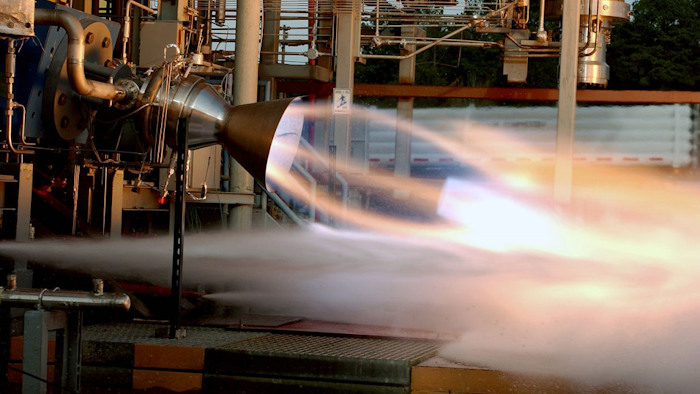 A company working to end American dependency on Russian rockets has used 3D printing to prototype its latest development.
Aerojet Rocketdyne's high-thrust AR1 booster engine is designed for heavy launch vehicles, such as the Atlas V. It was commissioned by the Air Force to replace the RD-180, which was built in Russia and used on the Atlas V.
The same company that built the RS-25 engines for the space shuttle, Aerojet Rocketdyne, proposed the AR1 to the U.S. government in 2014, arguing that it could be produced in the United States relatively inexpensively. The booster generates an impressive 500,000 pounds-force of thrust at sea level and runs on liquid-oxygen propellants and an oxygen-rich staged combustion kerosene engine.
For the past few years, Aerojet Rocketdyne has been working on testing the injectors, keeping up with the rapid developments in 3D printing available along the way. An article from 3ders detailed the prototyping process that enabled the engineers to quickly iterate and create end-use parts. The element injectors and four subscale injectors were made on 3D printers at NASA development facilities, cutting down on cost and dramatically shortening the time between iterations.
The parts are made using selective laser melting, which turns powdered metal into powerful fused components. The prototypes can then be tested at the extreme temperatures to which they will be exposed in the course of operation, from -320 degrees F to 2,100 degrees F.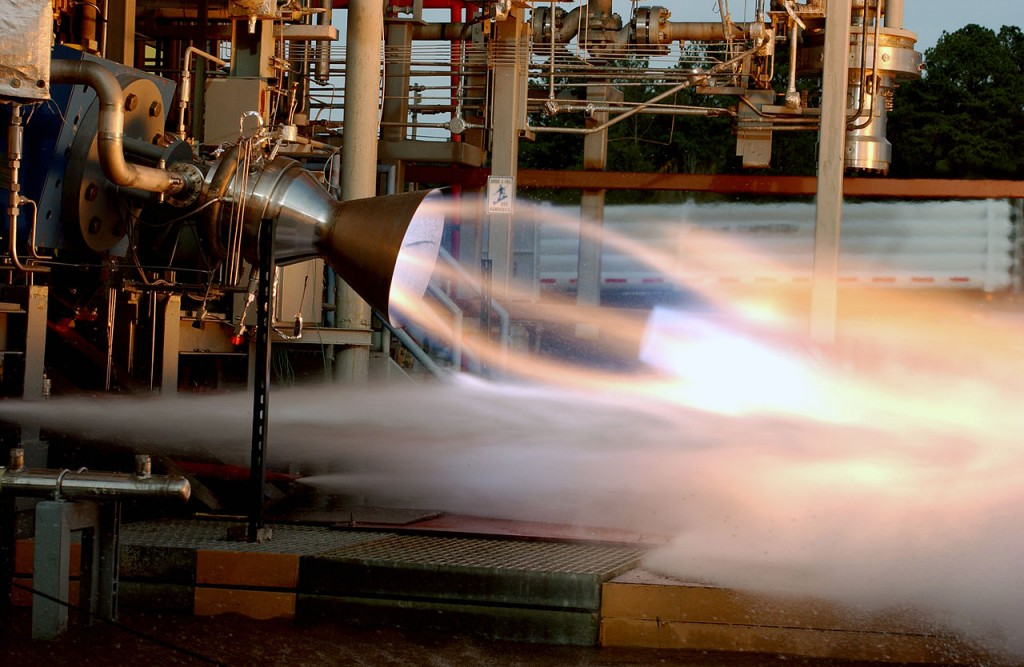 In particular, the technique has allowed them to go from design to test of an element injector in just one month, team lead Nate Scholten told 3ders.
This technique has also been used in production of the main injector for the RL10 development engine, which is part of an Air Force study and will be used to demonstrate how well 3D printing can be used for heavy-duty engines.
Aerojet Rocketdyne received a contract from the Air Force for its work in 3D printing in early 2016. In January, the Air Force gave the company a $6 million contract to define standards that can be used in the future for liquid-fueled rocket engines.
"Incorporating additive manufacturing and the new qualification processes into our AR1 design will be essential to having an American engine for the Atlas V and proposed Vulcan launch vehicles ready by 2019," said Aerojet Rocketdyne vice president of Advanced Space & Launch Programs Julie Van Kleek, in a press release.
The company, as well as the military, has set the goal of engine certification (and therefore increased independence from Russian engineering) for the AR1 by 2019.