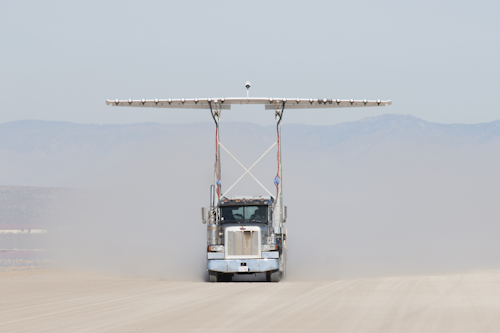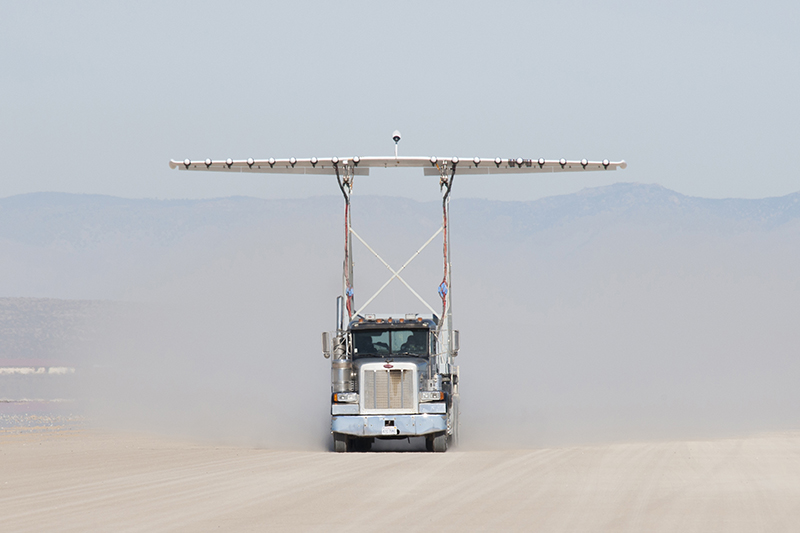 NASA researchers have been experimenting with electric aircraft technologies for a while now in the hope that electrification could be the future of aviation.
What is new, however, is just how NASA is exploring this notion.
Meet the Hybrid Electric Integrated Systems Testbed, aka HEIST — a rig The Verge rightly likened to a scene from Mad Max: Fury Road. 
NASA modified a semi truck by mounting an experimental carbon composite wing with 18 electric motors and lithium-ion phosphate batteries. According to a release, HEIST is being used in a series of projects designed to integrate complex electric propulsion systems.
Sean Clarke, a co-principal investigator at NASA's Armstrong Flight Research Center, says the modified semi's testbed functions similarly to a wind tunnel on the ground, which can accelerate as much as 73 mph to gather data.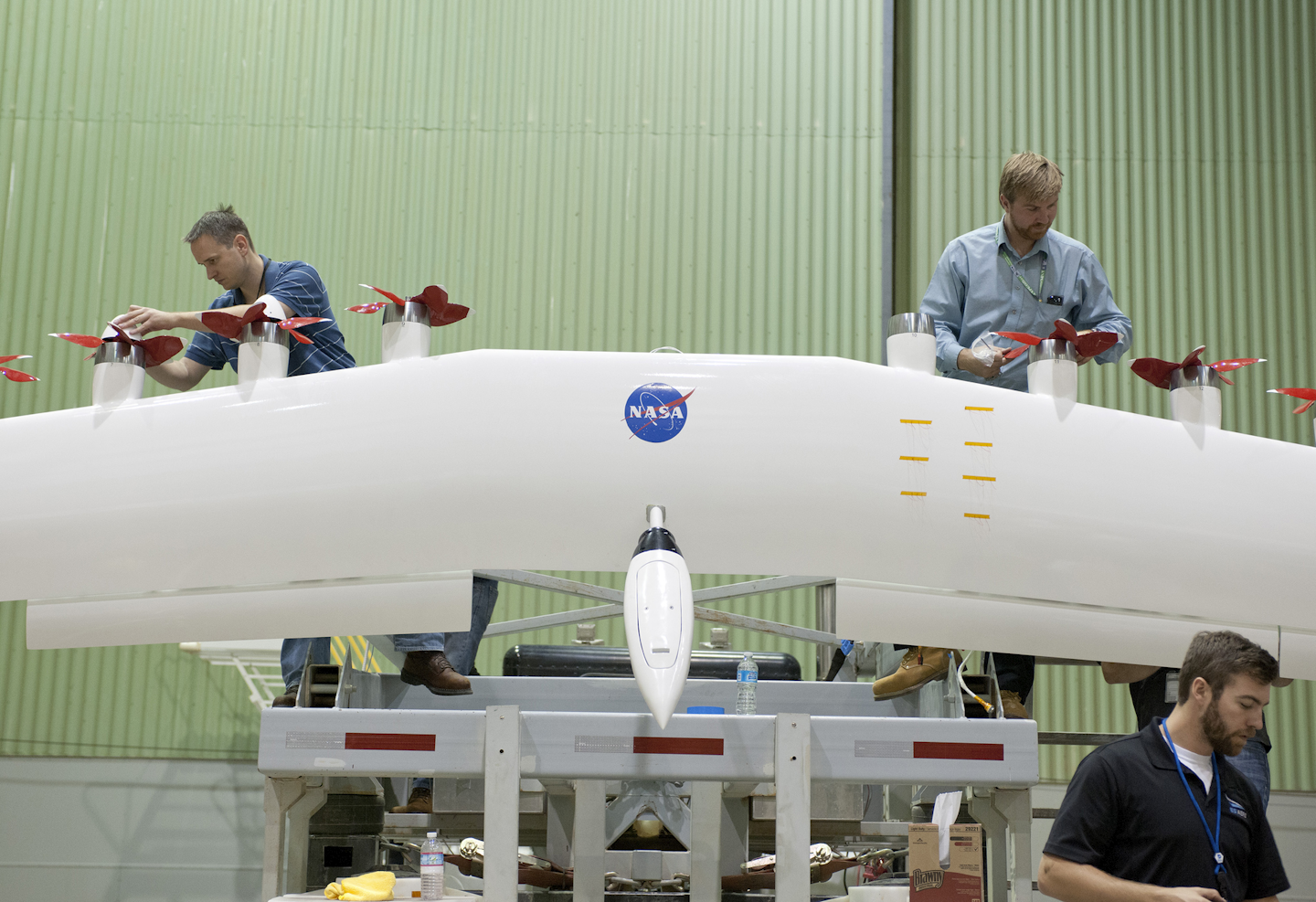 In particular, Clarke said that researchers are interested in if a hybrid of distributed electric motors and gas-powered turbines could extend an aircraft's range.
Following testing, NASA would ideally like to fit an aircraft with the bizarre 18-motor wing.
Do you think this testing could produce improved performance and lead to greater fuel efficiency?
Comment below or tweet me @MNetAbbey.