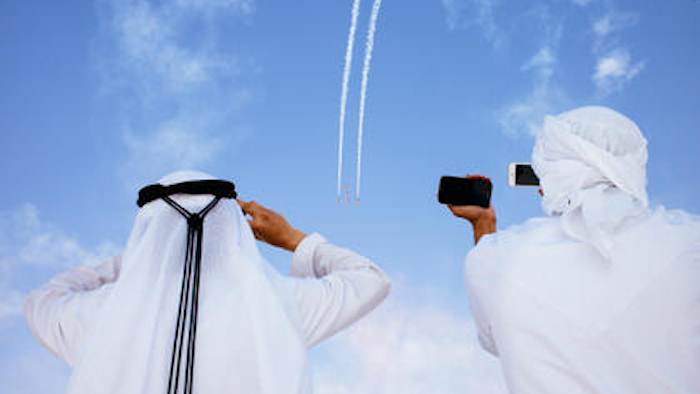 Sunday marked the beginning of the five-day Dubai Airshow, an event held every two years in the desert where aerospace manufacturers display their latest products.
This show is considered to be major trade event within the industry held in regard similar to the famous Paris or Farnborough airshows. In fact, the world's two largest airplane suppliers, Boeing and Airbus, are present, as is GE who is developing world-class jet engines for the plane makers.
This year's show is set to be the biggest ever held in Dubai with more than 1,100 distributors and 65,000 trade visitors expected to attend. 
All photos courtesy of GE Reports.