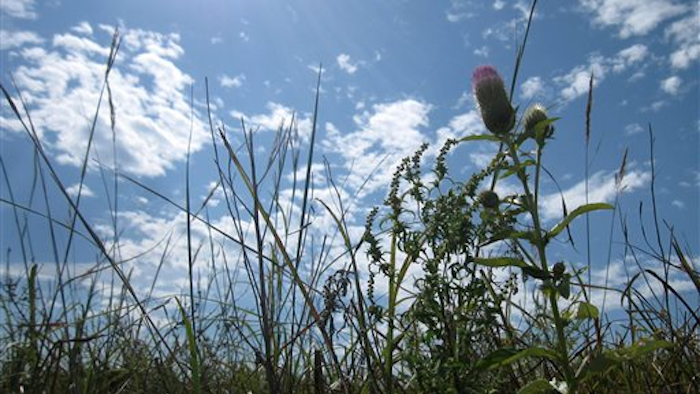 A southwest Ohio airport plans to plant hundreds of acres of grasses to help reduce its carbon footprint, officials said.
About 270 acres of tall prairie grass will be planted near the Dayton International Airport, the Dayton Daily News reported. Officials said the grasses will offset carbon emissions of vehicles around the airport.
The airport owns over 1,000 acres of land around the facility. Unlike agricultural land, which produces about 16 metric tons of carbon per acre each year, prairies absorb about 1 metric ton of carbon per acre, Dayton's Aviation Director Terry Slaybaugh said.
Officials also hope the grass will cut down on bird collisions at the airport, as large birds like Canadian geese and gulls tend to avoid tall grass. Between 2001 and 2013, there were more than 200 wildlife collisions at the Dayton airport.
The project could have national implications, officials said. The Federal Aviation Administration is also researching land-use and wildlife-management techniques to figure out whether habitat modifications can reduce bird collisions, and aviation officials will be watching the outcome of the Dayton airport's experiment.
The airport plans to convert mowed grass areas and farmland into the tall grass fields, which officials said will save the airport money in mowing costs. The hope is that the grasses can also provide a suitable home for small birds that have suffered from habitat destruction.