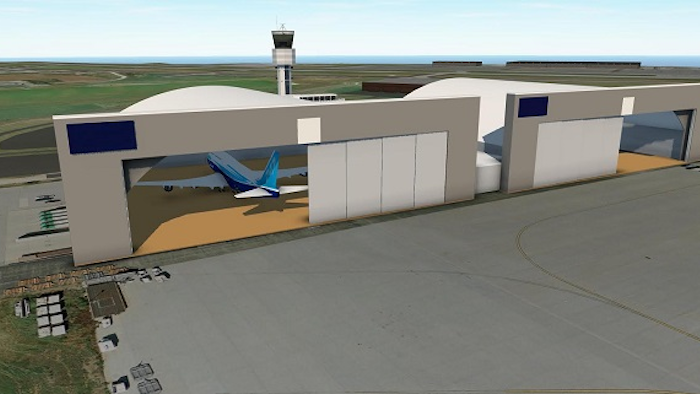 A planned 200,000 square foot jet-repair and maintenance center will run 24 hours a day when it opens in Rockford, a move that'll create up to 500 jobs in the northern Illinois region that's become a hub for aerospace-related business, officials said Monday.
Construction on the $40 million facility — a private and public partnership — will start in the next year. The hangar is expected to open in 2016 and will be located at Chicago Rockford International Airport. It's leased to Wood Dale-based AAR Corp., the largest operator of maintenance and repair sites nationwide.
Officials said they chose Rockford because of its specially trained workforce, location and distribution network. The jobs will be created over the next five years, according to Gov. Pat Quinn's office.
Rockford was once a thriving manufacturing town, but as factories starting closing in the 1980s, jobs moved or were lost to modernization. Rockford manufacturers then started putting their expertise into aerospace. The airport, which has struggled as a passenger airport, has specialized in aviation maintenance.
Officials with the airport, county and state praised the planned facility Monday for the area that has experienced stubborn unemployment.
"This is a monumental economic and workforce development opportunity for the airport and the Rockford region," the airport's executive director Mike Dunn said in a statement issued by Quinn's office."
The airport, city of Rockford and Winnebago County will fund some of the project. That state will put in more than $15 million to help build the facility and use for training new employees.
State officials said the agreement was the result of more than two years of discussions.