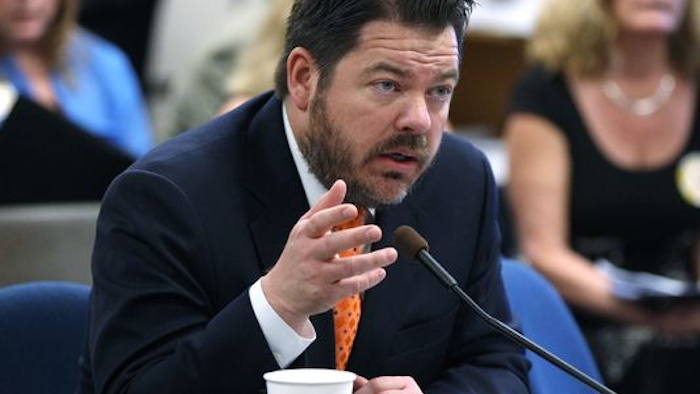 Nevada lawmakers on Thursday were hearing details of a number of widely supported tax abatement bills that legislators say will create better paying jobs in the state.
Senate and Assembly members held a joint committee hearing on SB93 and AB161, which would expand tax abatements to the aerospace industry. The Senate Committee on Economic Revenue and Development will also hear SB74, which would require companies seeking tax abatements to pay wages at the state or county average.
Legislative leaders in both parties support the measures and say the abatements are focusing on industries that attract higher-paying jobs to Nevada.
Senate Majority Leader Michael Roberson said legislation giving tax breaks to aerospace companies passed unanimously in the Senate in 2013 but didn't receive a hearing in the Assembly.
"It's the same bill from last session," the Republican said. "It's an important bill for our economic development."
Democratic Assemblywoman Irene Bustamante-Adams is sponsoring a nearly identical bill in the Assembly and said the proposal was a major concern for southern Nevada businesses.
"We took the stakeholders through a process and found the abatement for the aerospace industry sector was priority number one," she said.
The Las Vegas Democrat said the bills did differ in the length of the tax abatement period, but she didn't see that as a particularly controversial issue.
A similar bill giving tax abatements to data centers and related companies was heard in a Senate committee Tuesday.
The proposal, which is sponsored by Republican and Democratic leadership, would abate certain property and sales taxes for companies and data centers that meet a list of requirements, including hiring for a certain number of jobs and investing more than $100 million in the state.